Staff
Janice McAdams, Executive Director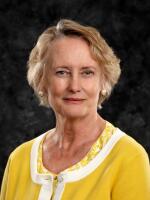 Janice McAdams joined Family House in June of 2013 from Trinity School of Durham and Chapel Hill, where she was Director of Advancement and Director of Community Advancement. At Family House, she continues her interest in building relationships with new and old friends, and is passionate about growing things: plants, buildings, and friendships.
Janice moved to Chapel Hill to complete graduate school at the University of North Carolina at Chapel Hill, earning a PhD in Curriculum and Instruction. She spent many fulfilling hours working on a variety of projects at Frank Porter Graham Child Development Center, University United Methodist Preschool, and the Public School Foundation. Janice loves reading and gardening. She has an open door policy, so if you come to Family House, please drop in for a visit!
Contact Janice McAdams at jmcadams@secufamilyhouse.org or 919.932.8007.
Janice Ross, Director of House Operations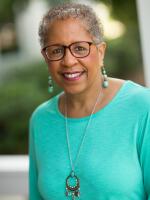 Jan comes to Chapel Hill by way of Syracuse, New York, where she lived for most of her adult life. She attended college at University of Michigan, SUNY Albany, and George Washington University where she obtained her Master of Arts in Health Care Administration. Prior to joining Family House, Jan served as an Associate Administrator at University Hospital in Syracuse. In New York, Jan also served on the Ronald McDonald House Charities of Central New York board for 8 years, including a stint as President. Jan and her husband Haynes have four grown children and an adorable granddaughter. She spends her leisure time playing tennis, reading, and doing water aerobics.
You can reach Jan Ross at janice@secufamilyhouse.org or 919.932.8019.
Claudette Whitted, House Manager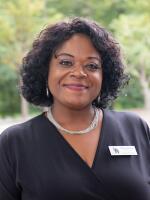 Claudette first came to Family House in May of 2016, after working with the Chapel Hill-Carrboro City Schools for more than 16 years. She has lived in Chapel Hill for 20 years and counting. Claudette earned an AAS in Early Childhood Education from Wake Technical Community College. She has two children, Devin and Mikayla, and in her free time likes to watch movies, spend time with family and friends, and meet new people.
Connect with Claudette at claudette@secufamilyhouse.org or 919.932.8008.
Kathy Yasui-Der, Guest Services Associate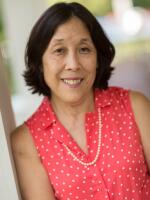 Before coming to Family House in 2005, Kathy was an elementary school teacher in California, Massachusetts and North Carolina. Born and raised in southern California, she earned her undergraduate degree in sociology from UCLA and her master's degree in education from California State University at Los Angeles. In her free time, she enjoys spending time with her family, friends, beloved dog, Rocky, reading, and traveling.
Connect with Kathy at kathy@secufamilyhouse.org or 919.932.8004.
Martha Aldridge, Director of Development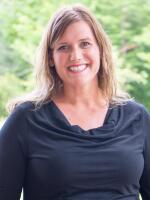 Martha joined Family House to lead the Development Office in 2017. She was born and raised in Chapel Hill and graduated magna cum laude from North Carolina State University. She spent the past ten years in wealth management as a financial advisor to individuals, families, and non-profits. Prior to that, Martha worked as a development director for a large non-profit in the Triangle. Martha lives in Chapel Hill with her husband and three children. In her free time, she enjoys running and baking.
You can reach Martha at martha@secufamilyhouse.org or 919.932.8003.
Michèle Flynn, HR Administrator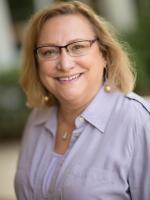 Born and raised in Laconia, New Hampshire, Michèle now considers Chapel Hill home following a nomadic life of personal and career locations in Washington, DC, New York City, Cleveland, and Minneapolis. Relocating to Chapel Hill when her husband retired allowed Michèle to enjoy proximity to family on the East Coast and relief from Minnesota's Big Chill! Michèle and her husband Terry have two children in college.
Michèle began volunteering as a Front Desk Volunteer at SECU Family House right after moving here a decade ago. She's gradually assumed part-time admissions and other responsibilities since 2012. Michèle currently manages the Human Resources function reporting to Janice McAdams, and is responsible for administering payroll and benefits and coordinating recruitment. She also serves as Operations Assistant reporting to Janice Ross. In this capacity, Michèle is responsible for accounts receivable, special projects, and purchasing. When not at work, she enjoys reading, gardening, and quilting.
You can reach Michèle at michele@secufamilyhouse.org or 919.932.8093.
Laura Fisher, Finance Manager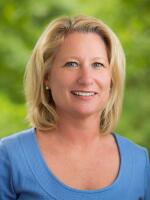 Laura officially joined SECU Family House in November of 2017, after providing financial and accounting consulting the year prior. She has more than 20 years of experience in financial reporting and tax compliance in both public and private industries. She graduated from East Carolina University with a Bachelor of Science in Business Administration (BSBA). Laura has lived in Durham for more than a decade with her husband and three children. In her free time, she enjoys reading, traveling, and being at the beach.
Contact Laura at laura@secufamilyhouse.org or 919.932.8094.
Aubry Gales, Annual Giving Associate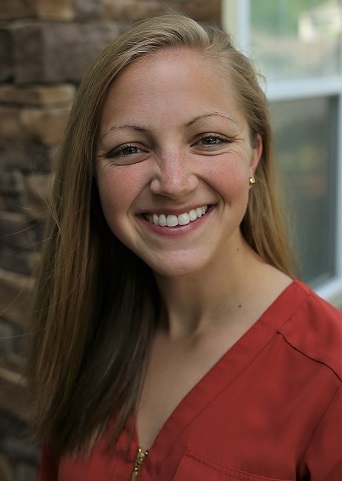 Aubry joined our Development team in June 2018. Before Family House, Aubry taught high school English. She spent three years teaching in central Ohio after receiving her undergraduate degree in English and Master's in Education at the Ohio State University. Upon relocating to Durham in 2017 for her fiancé's job, she taught for a year in Durham Public Schools. In her free time, Aubry enjoys photography, volunteering, and spending time with her rescue dog, Pepe.
You can contact Aubry at aubry@secufamilyhouse.org or 919-932-8001.
Georgie Clemens, Volunteer Services Manager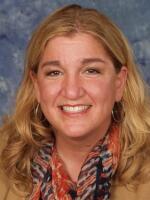 Georgie joined us in March 2020 as a Volunteer Services Manager. She grew up in New Braunfels, Texas and earned a Bachelor's in Sociology from UT-Austin, later completing a second Bachelor's in Education from Iowa State University. After working as a middle school teacher in California, she and her family moved to Chapel Hill where she served as Director of Youth Ministry at St. Thomas More Catholic Church for 20 years, working directly with teens and families. She then felt called to Family House to further her passion of working toward a greater good. Georgie and her husband Chris have five children and enjoy naps, movies, and Tar Heel sports!
Contact Georgie at georgie@secufamilyhouse.org or 919.932.8009.
Aimee Jones, Volunteer Services Assistant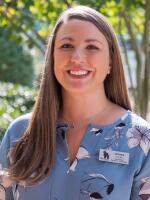 Aimee grew up in Broken Arrow, Oklahoma and earned her Bachelors and Masters degrees in Industrial Engineering from the University of Oklahoma. Aimee and her husband Daniel moved to North Carolina in 2018. After working as a systems engineer and project manager, Aimee began volunteering at Family House's Front Desk. Soon she decided to shift careers and join our staff as Volunteer Services Assistant in September 2019. Outside of work, she enjoys spending time with her husband, crafting, and trying new restaurants.
Connect with Aimee at aimee@secufamilyhouse.org or 919.932.8092.
Jennifer Adams, Development Associate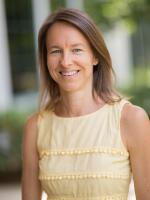 Jennifer is North Carolina born and bred, landing in Chapel Hill after graduation from UNC-CH with a BA in Political Science. She and her husband live in Chatham County with their two children and two dogs. Jen is active in the community and spends time volunteering when she isn't shuttling her kids to their various activities. Her passions include health and fitness and spending time outside with her family.
You can reach Jennifer at jennifer@secufamilyhouse.org or 919.932.8002.
Ariyah Chambers April, Marketing Associate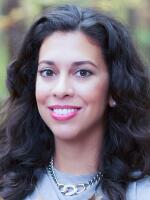 Ariyah joined SECU Family House in January of 2018 as a part-time marketing associate. She brings more than fifteen years of experience in mission-driven marketing. Ariyah has worked in communications for organizations in Seattle, San Francisco, Charlotte, and the Triangle, including as a public relations coordinator for Duke University Medical Center. She earned a master's degree in Sustainable Enterprise at UNC Kenan-Flagler Business School in 2009, and a bachelor's in English and Women's Studies at Duke in 2001. Ariyah and her family, which includes two rescue pups named Ava and Rocco, call Durham their home.
You can reach Ariyah at ariyah@secufamilyhouse.org or 919.932.8006.
John Piekielniak, Facilities Manager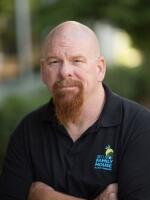 John has more than 20 years of experience in facilities maintenance and project management, and his contributions to Family House - indoor and out - contribute to the health, safety, and comfort of our guests each day. He attended Aiken Technical College and Augusta Technical Institute where he pursued coursework in HVAC/refrigeration and ornamental horticulture. John is a proud military veteran, having served in the Army National Guard as a forward communications operator. In his free time, he enjoys fishing and riding his motorcycle.
Contact John at admissions@secufamilyhouse.org.
Sandra DeLeon, Supervising Housekeeper
Sandra was born and raised in the Dominican Republic. After receiving her high school diploma, she took several law classes at the Universidad Catolica Nordestana in San Francisco de Macoris before eventually moving her family to Chapel Hill in 1997. Prior to joining SECU Family House in 2008, Sandra worked as a teacher assistant at a local day care center. She lives in Chapel Hill with her husband, Jesus, and children, Sammy and Cipatri. In her free time, Sandra enjoys cooking for her church's special events and spending time with her family and dog, Lilly. In addition to keeping the House spotless, you can often find Sandra lending an extra hand to our guests and acting as our go-to Spanish interpreter.
You can reach Sandra at admissions@secufamilyhouse.org.
Jabari Jerkins, Weekend House Manager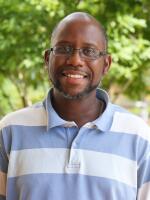 Jabari has been with Family House since the summer of 2008. He's a true Tar Heel, born and raised in Eastern North Carolina. Jabari earned a B.A. in History from UNC in 2005 and a Master's Degree in Information Science from North Carolina Central University. He works through the week as a Web Developer for the Lineberger Comprehensive Cancer Center at UNC-Chapel Hill. In his free time, Jabari likes to spend time with his wife Akehia and daughters Alana and Alexa, as well as camping and volunteering with his church.
You can reach Jabari at admissions@secufamilyhouse.org or 919.932.8008.
Sherman Riggsbee, Evening House Manager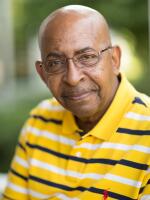 Sherman grew up in Chatham County and attended Kittrell College. He brings extensive experience in the hospitality industry. Trained at the Marriott Hotels in Virginia, he held positions at the Governors Club and the Omni Europa Hotel. Sherman also has experience in the public/non-profit sector with Orange County Public Works, and most recently held the position of part-time night manager at the IFC Community House in Chapel Hill. Sherman is experienced in facilities management and brings his "can-do" spirit to Family House. As Evening House Manager, he's on duty in the evenings Sunday through Thursday.
Contact Sherman at admissions@secufamilyhouse.org or 919.932.8008.
Chesley Cuicchi, Gift Entry Assistant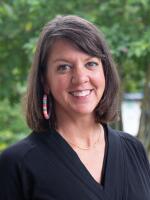 Chesley serves Family House as our Gift Entry Assistant. A Mississippi native who routed to Chapel Hill via Indiana, Chesley has a master's degree in Public Relations and Advertising from the University of Alabama. She can often be found volunteering in Chatham County schools when she isn't shuttling around or cheering on her children in their activities.
You can reach Chesley at chesley@secufamilyhouse.org or 919.932.8005.
John Blake Belcher, Weekend House Manager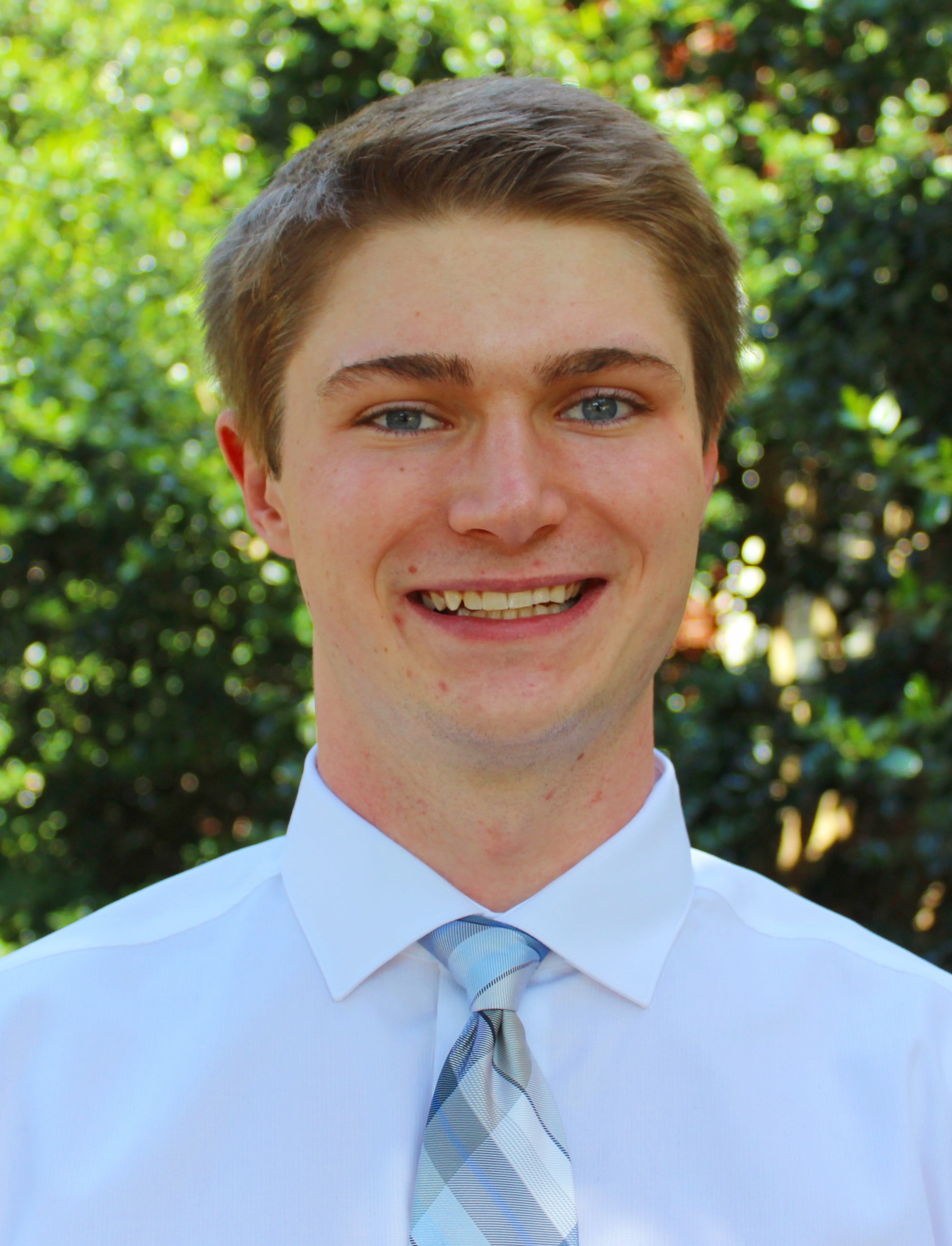 John began his role as a Weekend House Manager in May of 2019, after volunteering at Family House for two years. He graduated from UNC-Chapel Hill with a BS in Biology. He works through the week as a Biology Instructor at Central Carolina Community College. John always presents a warm and welcoming face when working to meet the needs of our families. John is a mix of personality, enjoying both a relaxing read and a fast-paced workout.
Connect with John at admissions@secufamilyhouse.org or 919.932.8008.