Bob Timberlake's "Ray's Place"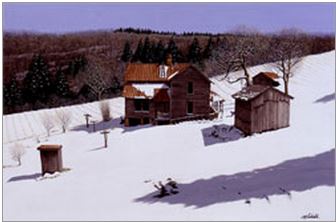 Bob Timberlake "Ray's Place", limited edition. This scene is of the homeplace of famous mountain storyteller, Ray Hicks. It is on the road between Valle Cruces and Banner Elk, North Carolina. Bob visited Ray Hicks in winter. He was so impressed with Ray Hicks that he had to paint the scene.
Professionally framed and matted size:  39" x 32"