Live Auction 2015
 3-Night Resort Retreat in 
Mexico
Enjoy 3 nights at the all-inclusive resort Ocean Coral and Turquesa Hotels by H10 in Puerto Morelos, Mexico. Relax with the luxuries of this 5-star resort located right on the sea. All rooms are spacious suites with room to sleep up to 4 adults and 1 child. The restaurants offer an international culinary experience that promise to satisfy even the most demanding palates. Pass the time lounging by the pool, sunning on the beach, relaxing at the spa or participating in the many activities such as tennis and scuba diving. The Ocean Coral and Turquesa will leave you with an unforgettable experience! 
Estimated Value $950
Must book trip by Oct 31, 2015. Travel for April-September 2016 excluding Memorial Day, 4th of July weekend and Labor Day. Does not include airfare. 

Kindly donated by Sylvia and Bob Gani of The Travel Experts of Cary
---
Commissioned Single-Subject Oil Portrait by Dana Pearsall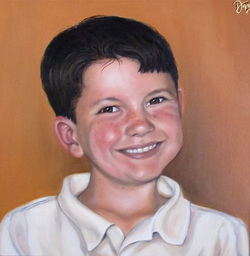 Capture a special moment with a stunning commissioned 20"X20" oil portrait by Chapel Hill artist Dana Pearsall.  Dana will work with a photograph that she takes or that you provide of your child or the subject. If possible she will meet with you to help her capture the personality of the portrait subject. Her beautiful paintings, done with oil on primed linen canvas, serve as treasures for generations to come. More information.
20" X 20" portrait is best suited to one subject

Kindly donated by Dana Pearsall


 
---
Catered Party for eight in your home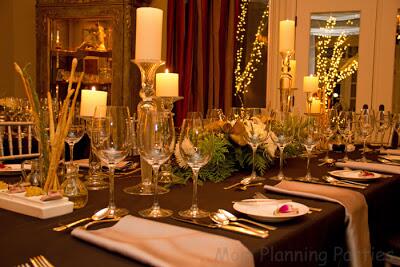 A chef from the Catering Company of Chapel Hill will come to your home to prepare an elegant meal for 8. Dinner will include wine and be served to you and your guests by a server. In addition, Town and Country Cleaning will clean the first floor of your home--before or after the party, whichever you choose (2 cleaners for up to 2.5 hours).

Kindly donated by the Catering Company of Chapel Hill and Town and Country Cleaning


 
---
Christmas in New York (Dec. 21-23, 2015)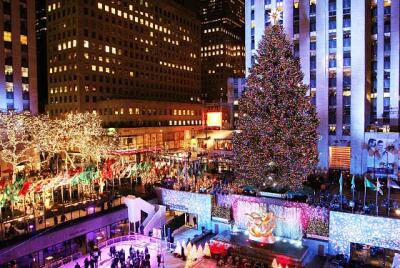 Take a break from the hustle and bustle of December and enjoy a few days in one of the most beautiful cities to celebrate the Holiday Season--or buy those last-minute gifts! Accommodations in a 2-bedroom apartment on the upper East side near Madison and Park Avenue and just across from the Children's Gate entrance to Central Park at 76th and 5th. The apartment has a 24/7 doorman and the #6 green line subway is about 1 block away. Explore the upper east side by having lunch at the nearby Citarella on 3rd Ave and visit the Frick Museum at 70th/5th Ave. Or take advantage of the shopping, see a Broadway show, ice skate in Rockefeller center and take in the views of the city and you will be sure to make this a trip to remember. Take Christmas in NYC off your bucket list this Holiday Season!
December 21st-23rd only. Accommodations only. Does not include airfare. 

Kindly donated by Janice and Bob James.


---
Lili Engelhardt Fine Art Photographic Portraiture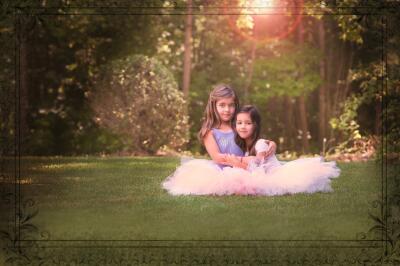 Celebrate your family, children or pet with a distinguished enduring compelling photographic portrait. Your portrait will be created on the finest artist's canvas, finished with a luminous glaze and hand framed, creating a piece of heirloom artwork that will become part of your family today and will carry your family legacy forward to the next generations.

Measuring 20" x 30", this portrait has the presence to become a masterpiece in any area of your home. 
Kindly donated by Lili Engelhardt.



---
Mountain Getaway and Golf to Linville Ridge Country Club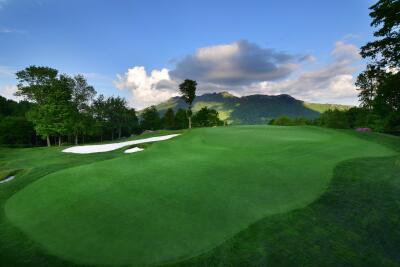 Enjoy three days and two nights in a beautifully appointed VIP Cottage for four people at the luxurious Linville Ridge Country Club. Enjoy a delicious complimentary dinner for four (4) at The Belvedere and two (2) rounds of golf per person. Full membership benefits including a waiver of greens fees are included.
Experience the special lifestyle created at Linville Ridge; play a round of golf on the highest elevation course east of the Mississippi River; dine spectacularly, indoors or out; play tennis or croquet; take a dip in the heated mountainside swimming pool; send the kids out to make lifelong friends with others or with nature at the youth center and playground; or indulge in the services at the salon and spa.
*Dates limited to May 15-June 27 and July 7-Oct 15.  Trip must be taken by October 15, 2016.

Kindly donated by Linville Ridge Country Club.

 
---
Cajun Shrimp Boil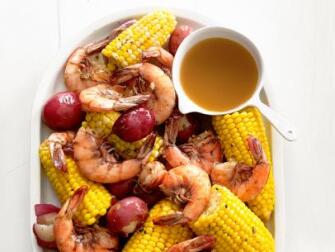 What a way to throw a party! Great food and lots of people going to town and digging into piles of spicy boiled shrimp, basically having a blast. A Louisiana tradition! If you've never been to one, why not throw a Cajun Shrimp Boil yourself? We've got you covered with:

Shrimp and Kielbasa with corn, potatoes, and onions
Spring Mix Salad
Italian seasoned bread
Key Lime Pie and/or Banana Pudding
Sweet and Unsweetened Tea
For 40 of your closest friends!
Kindly donated by Patsy and Charles Harrison