Golf Classic 2021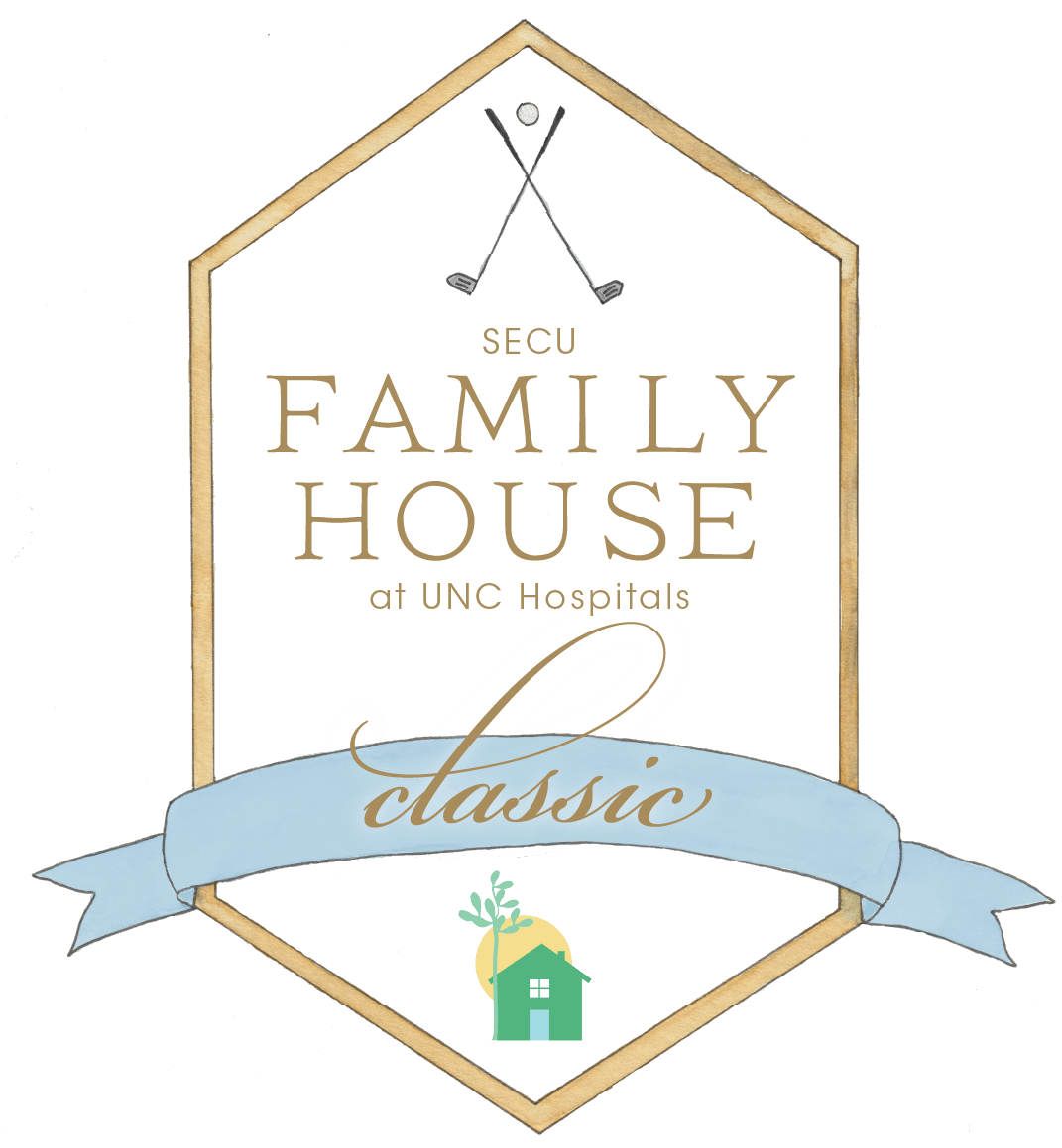 Thank you for attending the




2021 Family House Classic!



We appreciate the support of our sponsors and guests
who helped make the event a success.



Sponsor and Fund-a-Family pledge payments




may be made

here.

Click here to see event photos!
---


13th ANNUAL GOLF TOURNAMENT and
19th HOLE ParTEE
Friday, April 30, 2021
Golf Tournament: 11:00 a.m.

Chapel Hill Country Club | 103 Lancaster Drive, Chapel Hill

ParTee: 5:00 p.m.

SECU Family House | 123 Old Mason Farm Road, Chapel Hill
Join us for a fun and safe day of golf, food, and more!

Featuring live music from Liquid Pleasure with Kenny Mann
Help Family House provide a safe, nurturing, and affordable home for our guests who travel great distances to UNC Hospitals for life-saving treatment by supporting our annual Family House Classic event. All funds raised go directly toward keeping guest room rates low.
Fundraising covers the difference between what guests can afford to pay and what rooms actually cost. For this year's Classic, we are pleased to offer several sponsorship packages for your event enjoyment. Use the sponsorships link below to see what we've lined up and to secure your registration today!
IMPORTANT NOTE: In keeping with current COVID-19 protocols for outdoor gatherings, both events will adhere to measures to keep you and your guests as safe as possible at all times. As such, capacity for the tournament and the ParTee will be limited. During both events, guidelines for physical distancing will be in place, masks will be required, and sanitizers will be available. Thank you for your understanding.


Click here to view the Family House Classic Sponsorship Packages!
**NEW!** Single golf packages are now available! Bring a friend and enjoy a day of golf for $500. Package includes TWO tickets to the ParTee.
PLUS: We're thrilled to welcome special guest host Emilie Gross, UNC women's rowing interim co-head coach, to the event this year!

Purchase your golf package by clicking below.


Or:
Send a check made out to SECU Family House at UNC Hospitals with "2021 Classic" in the memo line, care of Kathy Yasui-Der at 123 Old Mason Farm Road, Chapel Hill, NC 27517.

Call Kathy Yasui-Der (919.932.8004) to pay by credit card over the phone. Kathy will securely dispose of your credit card information as soon as payment has been processed
Please contact Martha Aldridge, Director of Development, with any sponsorship questions at martha@secufamilyhouse.org.
We will send you a letter following your payment to serve as your tax receipt.

Questions regarding the events? Contact Melchee Johnson, Manager of Development Administration.
melchee@secufamilyhouse.org | 919-932-8005
Your dedication to Family House keeps the lights on and doors open. We appreciate your support!

PRESENTING SPONSOR