A Fond Farewell to Aubry Gales
In September 2020, we bid a fond farewell to Aubry Gales, Annual Giving Associate extraordinaire. In June she moved to Houston where her husband, Jordan, will complete a fellowship at the Texas Heart Institute. For the past few months, Aubry had been working remotely for Family House - as have many of our staff members due to the global pandemic - and recently accepted a position with a local nonprofit organization.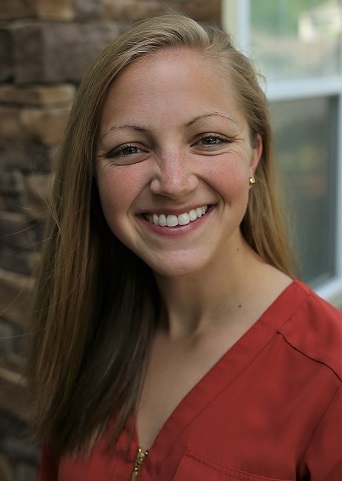 During her tenure at Family House, Aubry quickly became a vital asset, especially to the Development Office. Director of Development Martha Aldridge shares, "Aubry's smile and willingness to jump in and help others made her a ray of sunshine around the house." Our Development Associate Jen Adams adds, "Aubry was one of the most capable people I've ever worked with. No task was too big or too small for her to handle with enthusiasm and efficiency."
We wish Aubry the very best as she continues to make a positive difference as a proficient and successful grant writer!