Guest Spotlight: Terry Reno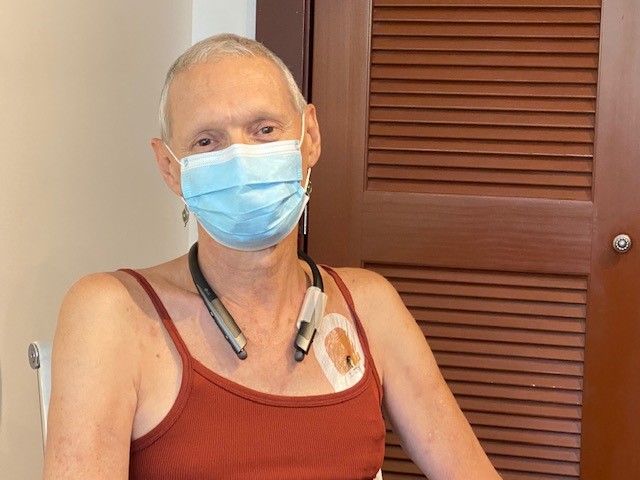 Family House guest Terry Reno lives in Asheville, North Carolina in Buncombe County – one of the top ten counties where our guests come from. Earlier this year he was diagnosed with Non-Hodgin's Lymphoma, a cancer that starts in white blood cells.
Initially treated at Mission Hospital in Asheville, Terry was later referred to UNC Hospitals for a stem cell transplant. While undergoing pre-transplant procedures, Terry stayed at our hospitality house while receiving weekly chemotherapy treatments. Oftentimes, he was one of the first guests we greeted each morning as he made his way to the kitchen for his first cup of coffee before heading to the hospital.
When asked what staying at Family House has meant to him, Terry shared "This place has meant that I'm not alone. It's giving me a place where I can bond with people who are going through the same thing that I'm going through." He goes on to tell us that the friends he's met here have now become part of his life. "We can have cancer and it's ok. We can have our good days. We can have our bad days."
Terry received a stem cell transplant in October, thanks to Dr. Marcie Ritchie and her illustrious transplant team, at UNC Health. With the outlook looking brighter with each passing day, we wish this retired equipment designer all the very best!