Guest Spotlight: The Warm Hug of Friendship
Over the years, we've had the honor of getting to know many of our guests, many of whom we're still in regular contact with. Some guests keep in touch via email or by sending us a "thinking of you" card. We'll get a call out of the blue from a guest we haven't seen in years, often just wanting to chat. Other guests stop by on a whim, just to say "hello." Bottom line: we just love it when our guests reconnect with us because it tells us that perhaps we did in fact make a small difference in their lives, regardless of how long or short of a stay they had here.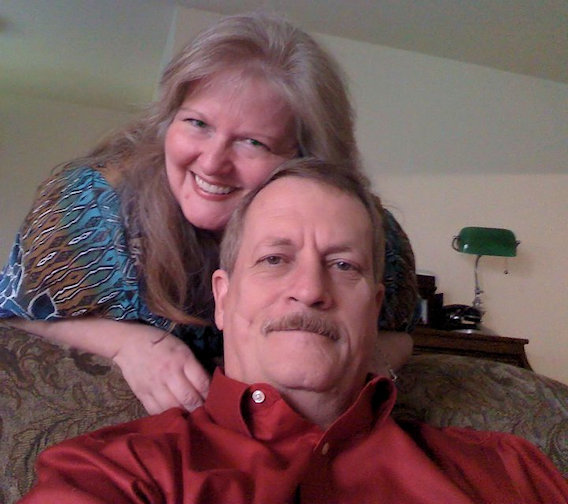 Former Family House guest Jacqueline Schwenke shared her story with us through our website. (You can submit your own story about your time at Family House online here.) Her dear husband, Steve, sadly passed away last December. In sharing their story with us and through follow-up emails, she told us "how much Steve and I appreciated everything at SECU House."
Hailing from New Bern, North Carolina, Steve and Jacqueline stayed at Family House twice. The first time was when Jacqueline was a patient at UNC Hospitals to be treated for a burst arteriovenous malformation (AVM). During her stay in the hospital, Steve stayed at Family House, where he was "welcomed with open arms," says Jaqueline. "He was a wreck of emotions but the House kept him as stable as possible."
During their second stay, Steve was the patient, having gone into renal failure. "The gentleman that checked us in was so very kind and seemed genuinely concerned for our comfort." Sadly, complications ensued, and after the unimaginably tough decision was made to unplug Steve from life support–which happened to be on their wedding anniversary–Steve passed away.
Months after Steve's passing, Jacqueline took to pen and shared the following: "We were scared for my husband but SECU House gave us confidence. Walking into the House after a long day at the hospital was like someone giving me a big, warm hug. I especially loved the view from our room–it gave way for hopeful prayers and reflection. We are grateful for you and know that everyone you 'touch' comes away better than they came."
Lasting friendships can forge at unexpected times, as is the case with Jacqueline and Family House. As she continues to mourn the death of her beloved husband, we are grateful that she took the time to share a huge piece of her heart with us. We look forward to a long friendship with her, always keeping her and her family close to our hearts,