Our New Front Lobby is Open for Welcome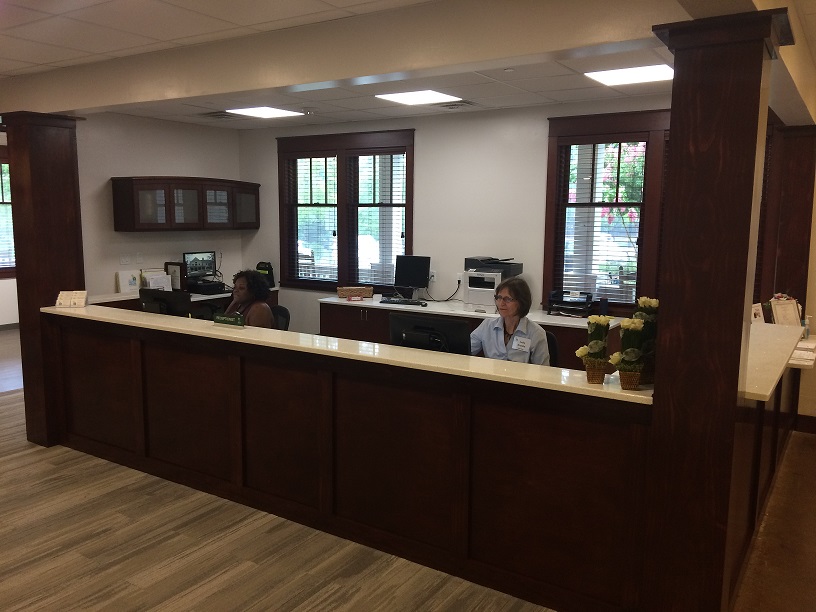 Stop by SECU Family House at UNC Hospitals and say hello to our new Front Desk! Our volunteers, staff, and guests are already enjoying the spacious, organized, and elegant design. The white countertops, made of granite, will endure for decades to come, while the new cabinetry and lighting improve operational efficiency.
This renovation was an essential part of our upcoming building expansion. Nearly doubling our current number of guest rooms means increasing our activities to serve more guests. Now our volunteers have more desk and work space for running our guest operations smoothly.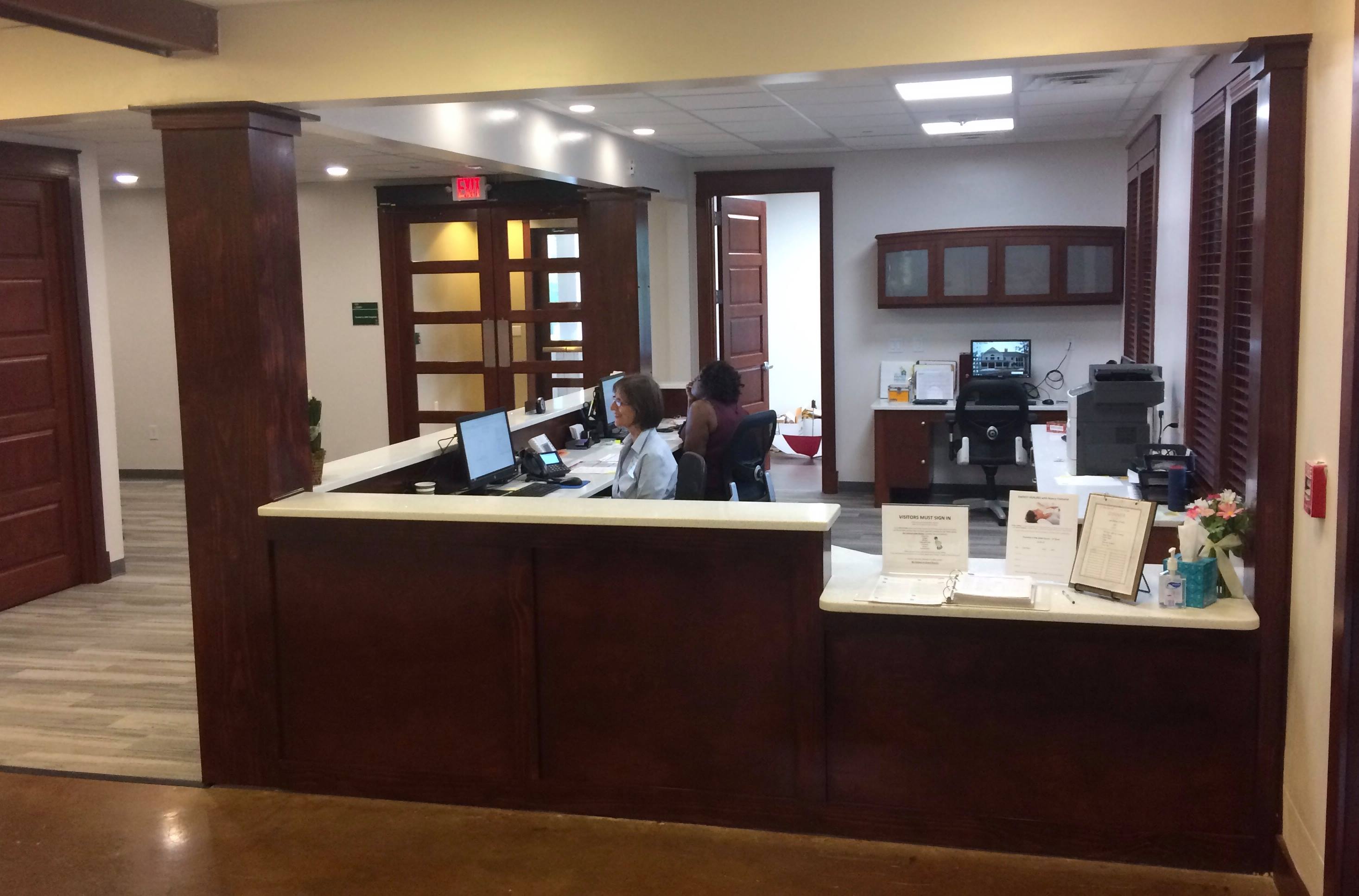 Please note that, for improved building security, you will no longer be able to enter Family House's side entrance from the outdoor porch. Everyone entering Family House should now enter through the front door.
Last but not least: thanks are in order! This lobby renovation was in the expert, caring hands of our Family House Facilities Management team. We thank John, Arniel, and the crew for benefitting everyone who visits our hospitality house! Your dedication and expertise have made all the difference.
Photos by Claire Veazey, Director of Volunteer Services