Volunteer Spotlight: Music with Michael Paris
A remarkable qualilty about many of our volunteers is that many of them have been with us since we opened our doors 11 years—a true testament to their dedication and belief in our mission.
One of these committed volunteers is musician Michael Paris. For the past nine years, he's been sharing his brand of folk and Americana music with our guests. A songwriter by trade, this former West Virginian plays no less than 12 instruments, most of them with strings. It's evident that he enjoys performing for our guests. Michael's become one of our most popular entertainers, playing once or twice each month after dinner in the Great Room to our appreciative guests.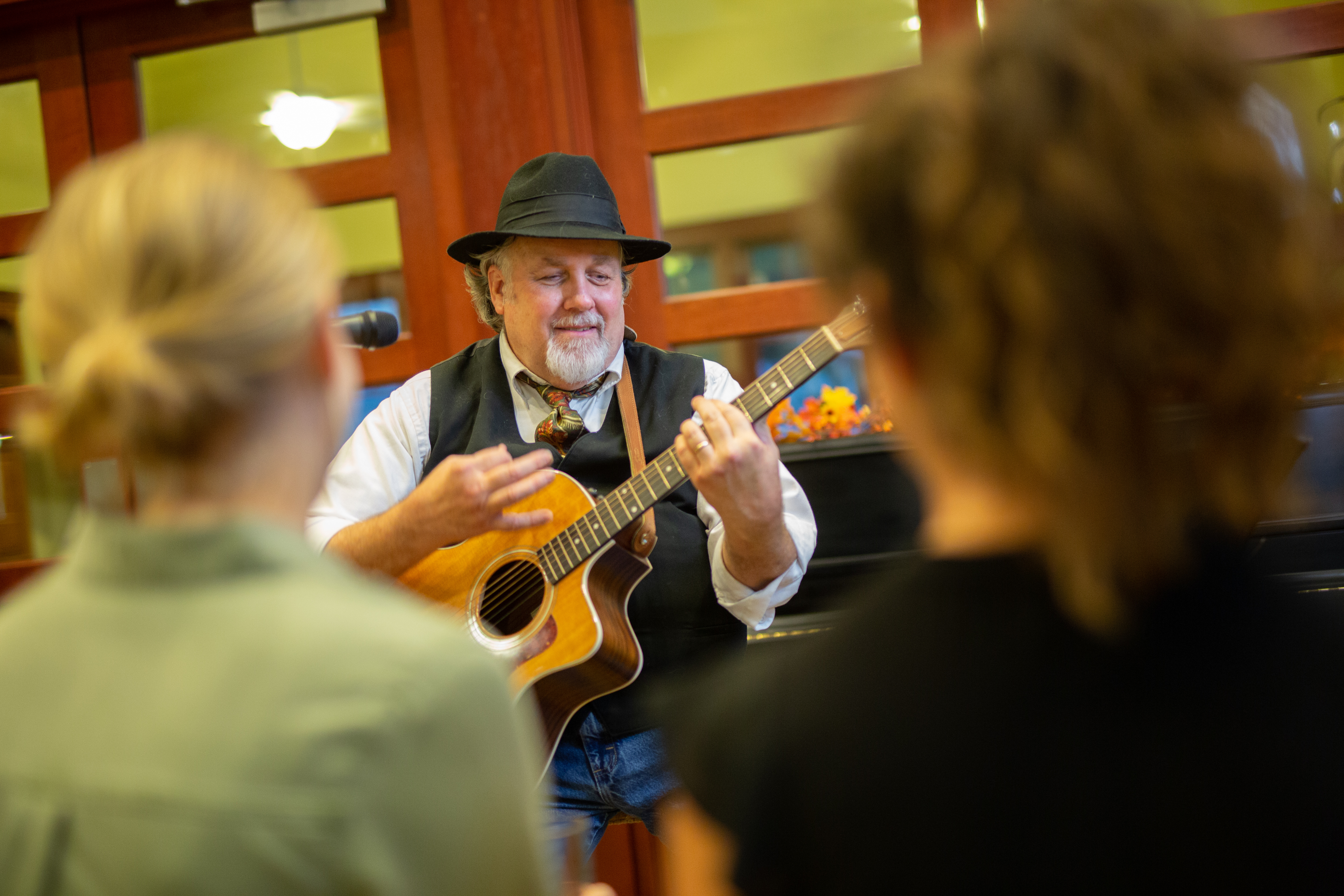 Research has shown that music assists in a patient's healing. For Michael, he feels that his playing his string instruments and singing for our guests gives them "an hour to kick back" and a moment during an otherwise full day of treatment, to put their illness aside.
We thank all our volunteers, including Michael, for sharing a small piece of themselves with all of us.