Volunteering with a Community -- Volunteer Spotlight: Melissa Dorsett-Felicelli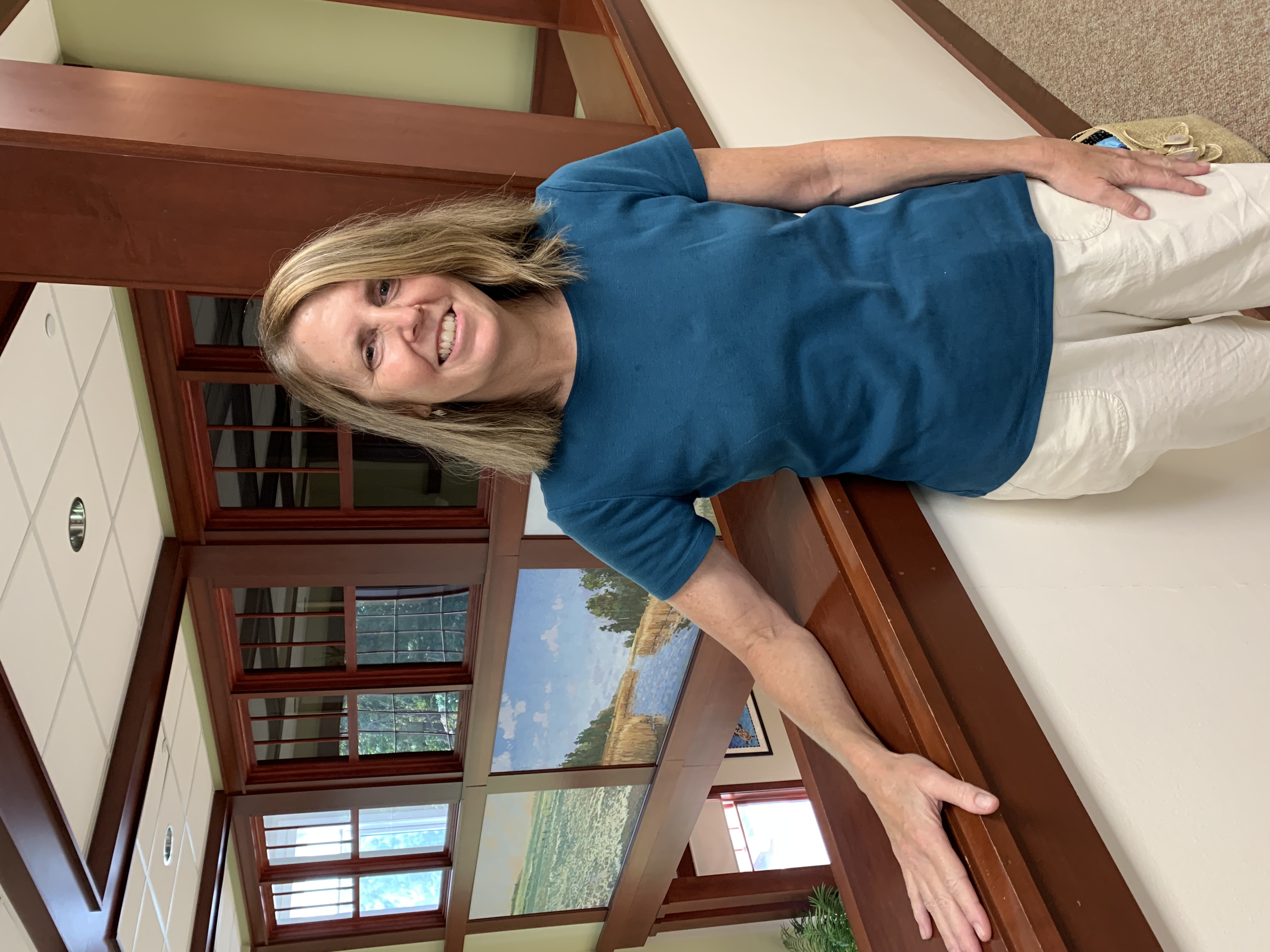 New SECU Family House Volunteer Melissa Dorsett-Felicelli jumped into volunteering recently at Family House, and does so with a servant's heart!
Melissa was referred to us by a St. Thomas More parishioner, Laura Stewart, who suggested Family House as a place that could meet her volunteering desires. Melissa wanted to volunteer at a place that was safe, clean and where she could volunteer on a daily schedule and contribute to a mission of helping and healing. Family House became that place. We are thankful!
Once Melissa walked through our doors, she set off running! She quickly learned how to organize and clean the kitchen and pantry, then moved to folding laundry both in groups and alone. When that wasn't enough for her, she decided to make use of the lovely, donated fruits and vegetables in the kitchen. She prepped salads, fruit cups, and snacks for our guests to eat. What a gift that our guests have beautiful, healthy snacks to grab and go when they leave for the hospital! She's recently taken to prepping our two large coffee stations by cleaning the urns and getting them ready for the many eager guests needing a coffee boost in the morning.
Born and raised in Reno, Nevada, Melissa attended college in New York at Syracuse University studying speech therapy. She has three beautiful daughters and has accomplished quite a few goals in addition to being a speech therapist for 30 years. For example, she's taught 5th grade, traveled to China with her daughter to teach for a year in 2017, and is a florist by training. You should see her floral creations. They are stunning!
When asked what she likes most about Volunteering at Family House: Melissa says, "I love the communal aspect of the kitchen." She loves the guests and staff as well. "It's professional, yet everyone is friendly to one another."
We are thankful that Melissa is part of the Family House community of volunteers. She has added so much heart to the house. Welcome, Melissa!