Spirit of the House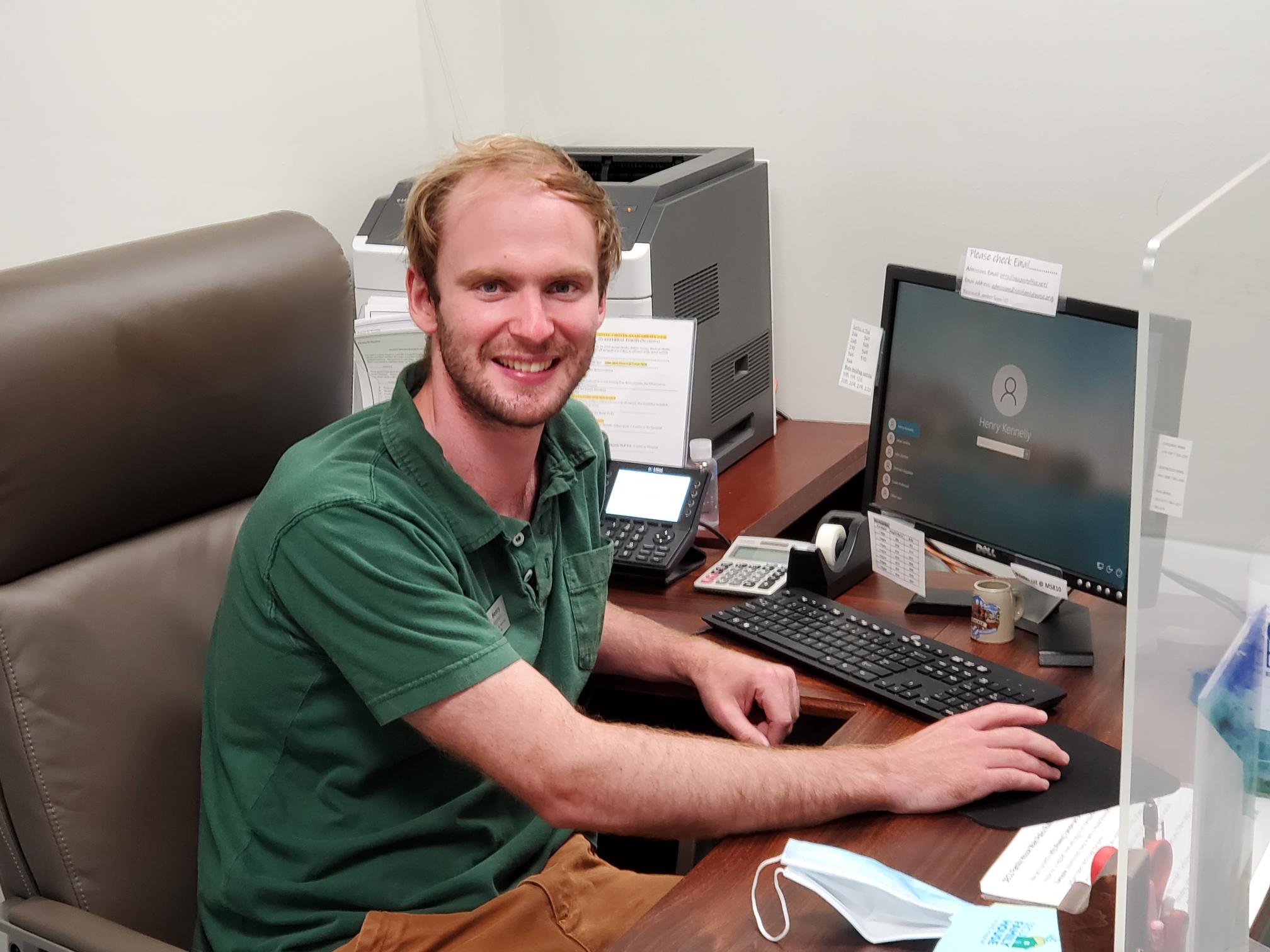 Reflections from Henry Kennelly, Johnson Service Corps Member
Walking into Family House, you immediately feel grace. There's a spirit of healing, welcoming, and mutual support that is greater than the sum of the parts of all those who live and work there. With a great degree of operations done by volunteers, working in a spirit of free giving, and potentially the greatest work done by the guests themselves, Family House is alive thanks to the presence and steadfast efforts of everyone involved. You know as an employee, volunteer, or guest, that you are not alone.
You will often find a guest cooking up some bacon in the morning, or baking some treats, sharing extra with other guests and staff alike. One day someone cooked up a whole tray of pulled pork! Staff, volunteers, and guests come and find the leftovers from volunteer-cooked dinners, or special meals like the pulled pork, and make a meal for themselves. The person you met at lunchtime you might see again at a music offering in the evening, or just walking around the perimeter to stretch their legs after a long day in the hospital. There are always small interactions, small acknowledgements of our togetherness that make each day at Family House invaluable. And all this with masks and social distance!
Over the past year, I have taken advantage of my ambiguous title as JSC Corps Member to work all over the House. I have spent my time between Operations, Volunteer Services, Facilities and Housekeeping, some more strategic projects, and most recently a staff-wellness initiative. My birthday wish this year, sort of an intention for the year, was that I would learn to live more radically within the confines of the day — "do not worry about tomorrow." What a gift that I was led to a thriving organization that runs on a daily Wait List — we never know how many rooms we'll have available in advance because our guests often need to extend for continued treatments or longer recoveries. Each day is a new day. Further, a core tenet of living in what can be very difficult circumstances with illness is also to live day by day. I have been deeply blessed by this place and I cannot thank everyone who contributes to the life and grace here enough.
Henry Kennelly joined Family House in September 2021 through his membership in the 2021-2022 class of the Johnson Service Corps. Henry grew up just north of Boston, Massachusetts, studied History at Harvard University, and completed a Master's in Development Studies at Oxford. Between those degrees, Henry lived and worked for two years as a teacher at a soccer academy/school in Ghana. He feels like he's found a home in North Carolina and is looking to keep working for communities in the Durham-Chapel Hill area. Henry likes to spend his time making/playing/listening to music, cooking spicy food, and playing sports.