Family House Meal Program
For the health and safety of our guests and volunteers during the time of COVID-19, and because our Guest Kitchen and Dining Room are under renovation, volunteers are not able to currently cook meals at Family House.
SECU Family House at UNC Hospitals is now without access to the generous volunteer force we generally rely on for hot meals and supplies. To ensure we can continue supporting the patients and caregivers staying here as best we can, please consider donating toward our restaurant/grocery fund - which not only provides hot, nutritious meals for families, but also supports local businesses here in Chapel Hill! Please scroll down for the donation form.
Considering how many wonderful bakers we know, donations of dessert or baked goods are welcome. Your goodies are especially delightful to guests after a long day at the hospital. You can sign up here to donate your baked goods. We are also safely creating "breakfast grab 'n go" bags for guests to have something to eat on their way to medical care. We're accepting donations of these items to create these bags:
- Individual serve cereals
- Individually wrapped muffins/danishes
- Individual juice boxes and drinks
Thank you!
For questions or suggestions, please contact Volunteer Services Manager Georgie Clemens at georgie@secufamilyhouse.org.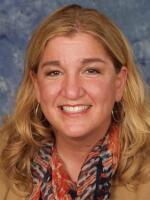 Georgie Clemens
Volunteer Services Manager
georgie@secufamilyhouse.org
Your gift will help keep the Kitchen Pantry stocked and families fed during this challenging time. Thank you for helping carry out the Family House mission, caring for families during a uniquely challenging time in their lives.


-------------------------------------------------------
Our Family House Meal program
[temporarily suspended]

is perhaps the most mutually beneficial activity we offer.

Patients and families receive a break from hospital or vending machine meals, as well as the opportunity to sit down and relax, participating in a routine from their pre-hospital life. For volunteers, it is a rewarding experience of connecting with others who are in need of comfort and care.
Time Commitment and People
Dinners are normally served around 6:00 PM, and we offer breakfast Thursday and Saturday through Monday at 8:00 AM. Plan to arrive at the House at least one hour in advance to begin preparing for the meal. House Meals are served buffet style and usually conclude after an hour. Meal groups should consist of 5-10 people, participants may include teenagers 12 and older if supervised by an adult.
Menu
Plan to feed about 55-60 people. It's better to prepare too much food because leftovers are popular! There are no meal restrictions. We welcome your creativity in menu selection and can help you with recipes and suggestions. If you want to offer a meal but would prefer to prepare it off-site and bring it in, this is fine, too. It's also fine to bring in restaurant-made pizzas or subs.
Meal examples include:
Chicken casserole, green beans, potato, salad and dessert
Taco bar, salad and dessert
Soup, salad, bread and dessert
Pasta dishes: spaghetti, lasagna, baked ziti, salad and dessert
Utensils and Equipment
Pots, pans, utensils, serving dishes, food handling gloves, silverware, napkins, etc. are provided by the House. Our kitchen is adequately equipped with 4 stoves/ovens, 3 microwaves, 3 coffee makers, 4 dishwashers, 4 sinks, and plenty of counter space.
What if something happens?
If for any reason you are unable to make your scheduled meal, we ask that you call to cancel. If anyone in your group is not feeling well or is sick, they should stay home because many of our patients have suppressed immune systems.
Click the link above to see the current availablility for scheduling your next meal.
To be added to the calendar and registered as a Family House meal provider, contact Aimee Jones.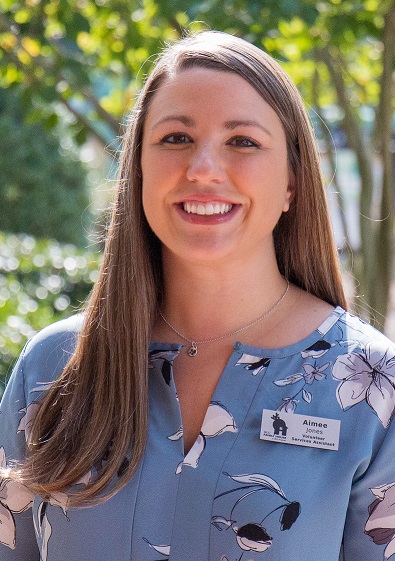 Aimee Jones
Volunteer Services Assistant
aimee@secufamilyhouse.org