Stay Here
SECU Family House at UNC Hospitals is open to adult patients at UNC Hospitals, their family members, and caregivers. Guests are referred by their medical providers and admissions are prioritized based on the medical condition of the patient. Guests must have a permanent home address and live more than 50 miles from Chapel Hill. There is a limit of one room per family.
Effective 6/6/23 the wearing of face masks is optional. This is consistent with UNC Hospitals.


What to Expect
Here is what you can expect from us while you stay.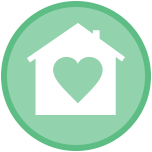 Housing
Our standard rooms accommodate up to 3-4 people, including the patient, plus family member, caregiver, or friend. Patients with suppressed immune systems are often required to stay in one of 16 suites that can accommodate up to four guests. Each room and suite has a private bathroom, an in-room safe, a television, and a full bathroom with a roll-in shower. Suites include a refrigerator, microwave, coffee maker, dining table, and second television.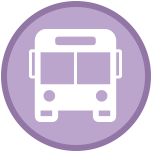 Transportation
UNC Hospitals provides a free shuttle service to and from UNC Hospitals and Clinics. The shuttle provides service from the Family House Circle and the main entrance of The Pine Wing to the basement level of The Cancer Hospital. A schedule can be picked up at the front desk, but the shuttle also operates on off hours via request. Call 984-974-0465 to schedule a pick-up to go to the hospital or return to Family House.
Family House offers Complimentary Shuttle Service direct to the UNC Cancer Center as follows:
Shuttle service is also available upon request to UNC Meadowmont and UNC Eastowne Clinics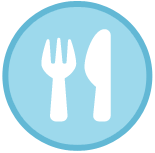 Food
Each family has access to our kitchen and pantry, which is shared among all house guests and is often stocked with communal food and snacks. You may bring in your own food and drink and currently are allowed to eat in your room. Volunteer meal providers often provide dinner during the week and breakfast less frequently. These meals are free! We highly recommend that you bring a reusable water bottle to help stay hydrated throughout your stay. An ice machine and water fountains are available for guest use.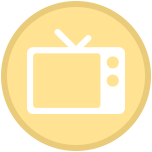 Amenities and Personal Items
Each room at SECU Family House has cable television. You may also borrow books and games. Sanitary items, sharps containers, and toiletries may be requested as needed. We have access to walking trails, a gazebo, a large courtyard with benches and a fountain, and two porches equipped with rocking chairs.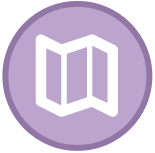 Activities and Attractions
SECU Family House at UNC Hospitals is an active place. On some evenings, you can expect to hear live music or talk with other guests and volunteers. If you want to venture off the Family House campus, the North Carolina Botanical Gardens is only steps away, and there are countless attractions less than a mile away, including the Ackland Art Museum, Carolina Basketball Museum, and the Morehead Planetarium and Science Center.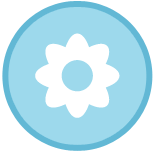 Courtesy Expectations
Disruptive or irresponsible behavior that threatens the security or well-being of guests will not be tolerated and will result in the loss of House privileges. We also expect that you will help keep the house clean and neat, including your room. Housekeeping provides weekly cleaning and cleaning after departure. There is no smoking inside the House or anywhere on the grounds. Upon admission to the House, all guests will receive more information on specific rules and consequences of disruptive behavior.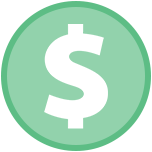 Cost
The Family House nightly rate is $54 for a standard room and $72 for a suite. Our actual costs for all that we offer our guests is nearly double those rates, but because of the contributions of our generous donors and kind volunteers, we are able to offer our House at this significantly reduced rate.