Stay Here
SECU Family House at UNC Hospitals is open to adult patients at UNC Hospitals, their family members, and caregivers. Guests are referred by their medical providers and admissions are prioritized based on the medical condition of the patient. Guests must have a permanent home address and live more than 50 miles from Chapel Hill. There is a limit of one room per family.
What to Expect
Here is what you can expect from us while you stay.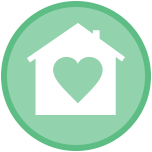 Housing
Our standard rooms accommodate up to three people, including the patient, plus family member, child, caregiver, or friend. Patients with suppressed immune systems are often required to stay in one of eight suites that can accommodate up to four guests. Each room and suite has a private bathroom, its own phone with voicemail, an in-room safe, a television, and a full bathroom with a roll-in shower. Suites include a refrigerator, microwave, coffee maker, and dining table.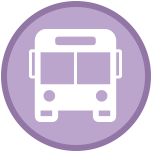 Transportation
UNC Hospitals provides free bus service (HU Express) and shuttle service to and from UNC Hospitals. The shuttle provides service from the Family House Circle to the Hospital Circle. The bus stops in front of Ronald McDonald House, which is next door. The shuttle and city buses in Chapel Hill are free. A complete schedule can be picked up at the front desk.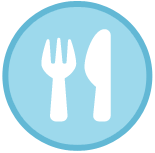 Food
Each family has access to our kitchen and pantry, which is shared among all house guests and is often stocked with communal food and snacks. You may bring in your own food, but no eating or drinking is allowed in our standard rooms. Guests in suites may eat in their rooms. Volunteer meal providers often provide dinner during the week and breakfast less frequently. Meals are free!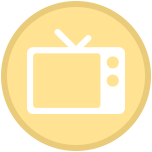 Amenities and Personal Items
Each room at SECU Family House has cable television. You may also borrow books and games. Sanitary items, sharps containers, toiletries, and diapers may be requested as needed. We have access to walking trails, a gazebo, and a large courtyard with benches and a fountain.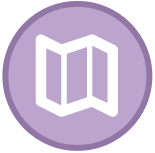 Activities and Attractions
SECU Family House at UNC Hospitals is an active place. On many evenings, you can expect to hear live music, visit with therapy dogs, relax by the fireplace, or talk with other guests. If you want to venture off the Family House campus, the North Carolina Botanical Gardens is only steps away, and there are countless attractions less than a mile away, including the Ackland Art Museum, Carolina Basketball Museum, and the Morehead Planetarium and Science Center.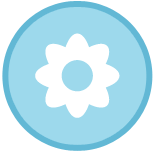 Courtesy Expectations
Disruptive or irresponsible behavior that threatens the security or well-being of guests will not be tolerated and will result in the loss of House privileges. We also expect that you will help keep the house clean and neat, including your room. Housekeeping provides weekly cleaning and cleaning after departure. There is no smoking inside the House or anywhere on the grounds. Upon admission to the House, all guests will receive more information on specific rules and consequences of disruptive behavior.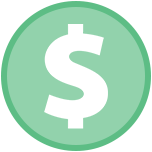 Cost
The nightly charge is $45 for a standard room and $60 for a suite. Guests are expected to pay up to one week in advance and each week thereafter. We are a nonprofit, and our low rates are supported by generous donors. Guests may apply for financial assistance by contacting the Director of Operations, Janice Ross, at janice@secufamilyhouse.org.