A Gift of Charitable Gift Annuities
A Win-Win Donation Option
If you would like to make a gift donation to SECU Family House at UNC Hospitals, supplement your income during your retirement years and receive valuable tax benefits, consider establishing a charitable gift annuity.

You can create a gift annuity with a simple contract between you and SECU Family House at UNC Hospitals. You make a donation (for which you may qualify for a partial income tax deduction) and we, in turn, agree to pay a fixed amount each year for life to you alone or to you and a person you designate. The rate of payment is set at the time of your gift and doesn't fluctuate with the stock market, interest rates or inflation. After beneficiaries pass away, the remaining balance is provided to Family House.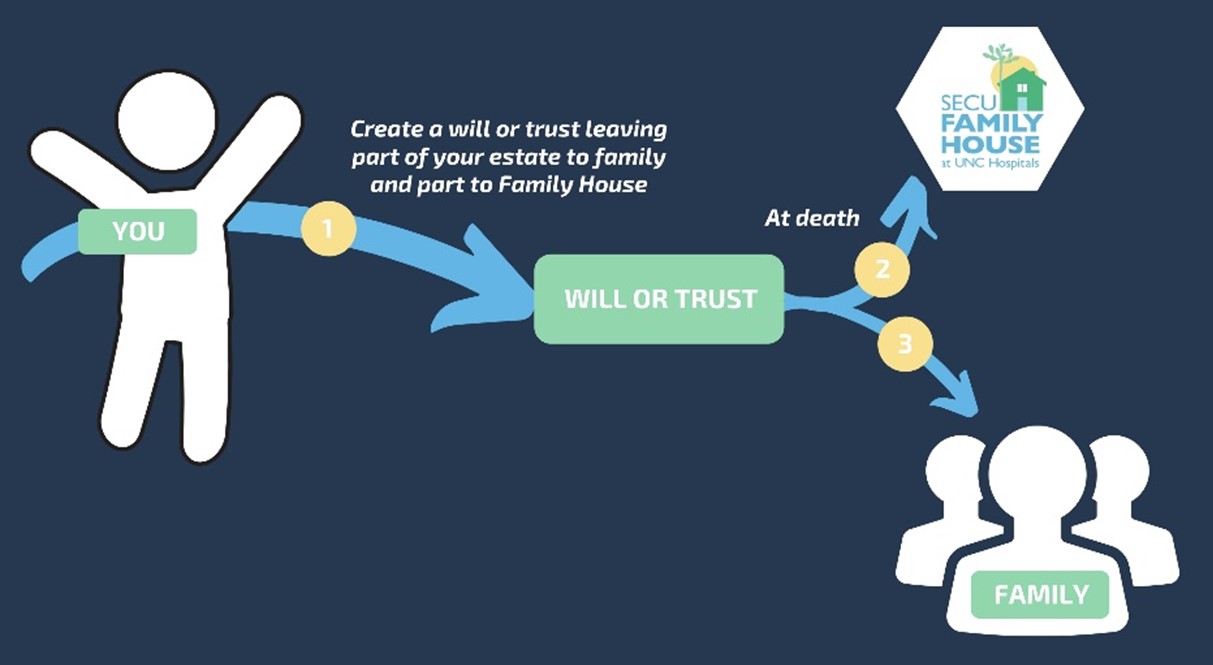 Your Benefits
You may receive greater disposable income through tax savings.
You may qualify for an income tax charitable deduction for a portion of the gift.
A portion of your payment is income tax–free.
After your lifetime, the remainder portion of your gift will support our mission.
Steps to Make Your Gift
Determine which asset to donate. You can fund your gift annuity with cash, stocks, bonds or other assets.
State who should receive the payments. You can receive payments for life, or you can provide payments for another individual—typically your spouse, but it could also be a parent, adult child, family member or friend.
Decide your payment date. Your payments can begin immediately, or you can defer the start of your payments into the future. Deferring your payments can increase your annual payout as well as your income tax charitable deduction.
Contact Martha Aldridge (martha@secufamilyhouse.org) at Family House to help you determine, with your financial advisors, if a gift annuity is right for you.