Vote for Volunteer of the Year!
Nominations for the Annual SECU Family House Volunteer of the Year Award are in. Now, we just need your vote.
There are two ways to cast your vote:
ONLINE: Click here to submit your nomination online OR
PAPER: Fill out a ballot at the Family House Front Desk and put it in the green ballot box
Below are the Nominees for 2017 Volunteer of the Year.
Henry Chase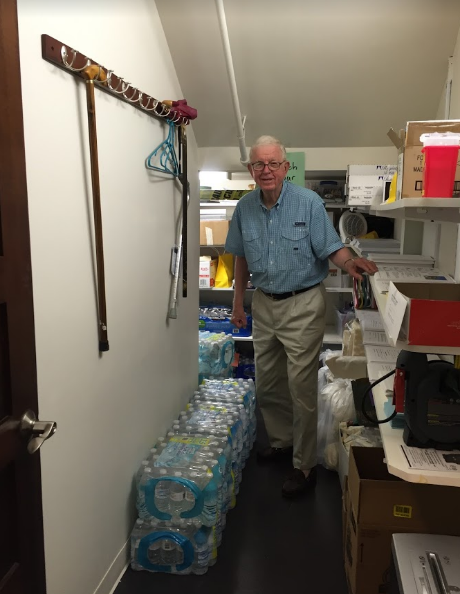 We all know how refreshing it is to have a cold bottle of water to drink when we're tired and thirsty. Henry Chase wants to make sure that our guests always have that comfort available to them. Every few weeks for the past 2 years, Henry delivers cases of bottled water to Family House, and at times even comes on-call when he learns that we've run out.
According to his fellow volunteers, Henry is "A very pleasant gentleman who has assumed the responsibility to keep our guests supplied with bottled water. The guests are so appreciative of being able to take water to their room and/or to the hospital. A very unselfish gift as he never sees the smiles he brings."
Henry also helps our Development Team by handwriting thank you notes to those who donate to our Annual Fund. We are so grateful for his big heart.
Donna Fehrenbach

Donna has volunteered at Family House since 2016. She comes nearly every Tuesday morning to bake bread and other treats for our guests. A master bread baker and teacher, Donna loves sharing her passion with guests and staff at this organization. Her fellow volunteers say that "Donna truly makes this house feel (and smell) like home. She has never met a stranger she isn't willing to teach or feed... it's food for the body and spirit."
Donna is passionate about giving back to her community in more ways than one. She recently created a cookbook of her recipes to sell at the front desk so that the proceeds can support the baking program at Family House. She also frequently brings a friend to volunteer with her, orienting them to the house and our mission. What a great advocate we have in Donna!
Jean & Willie Fetterman

Jean and her Bedlington terrier, Willie, have been volunteers at Family House since 2016. They visit with guests on Tuesday afternoons before dinner. Both Jean and Willie are magnets for hugs and stories. Their fellow volunteers share, "Willie is wonderful, and Jean encourages so many to set aside pressing daily issues to laugh and love. Jean listens, doesn't judge, reaches out and provides more concern and compassion than the hour she's there provides. People walk away a little more content, a little more hopeful."
In addition to pet therapy, Jean has contributed to Thanksgiving dinner for the guests multiple years in a row. She also brings her love of quilting to Family House. She offers one-on-one quilting lessons to any guests interested in learning the craft, and donates all the supplies needed as well. Many thanks to both Jean and Willie.
The Gourmet Girls
You know when the Gourmet Girls are at Family House. This lively group of friends brings not only an enormous amount of flavorful food a couple times each year, they also share their fun energy. Meals are such an important part of the Family House mission, providing a sense of warmth and community that supports our guests during stressful times.
This ever-expanding meal group has volunteered at Family House for nearly nine years. Fellow volunteers describe: "The Gourmet Girls are enthusiastic and have a capacity to continue enfolding more members without losing their purpose, fun, and joy in reaching out to our Family House guests with tasty food, caring questions, and heartfelt appreciation for their situations and stories." Indeed, the Gourmet Girls make everyone feel right at home from the moment they walk in the kitchen.
Debbie Miller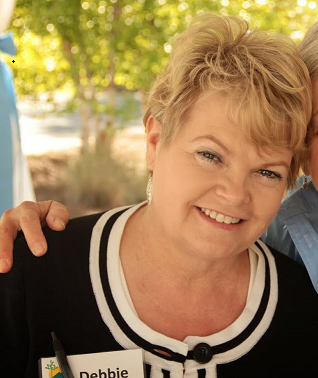 Since 2008, Debbie has worked the Wednesday afternoon shift at the Family House front desk. She's a bright spirit who treats guests, staff, and other volunteers with incredible warmth and kindness. Her fellow volunteers say, "I've never felt so welcomed and supported while volunteering with an organization, and having Debbie by my side made it that much easier to become adjusted to Family House. Her kind spirit and diligent work ethic make her everything I expected of Family House volunteers and more."
Along with her soft heart, Debbie isn't afraid to roll up her sleeves and take care of business. She preps the kitchen for the Wednesday meal providers, finds miscellaneous toiletries for guests, and answers endless questions from folks who are far from home and need someone to lean on.
Each of these volunteers were nominated for Volunteer of the Year because they:
Demonstrate(s) outstanding commitment to the SECU Family House community through a commitment of time and willingness to give extra effort to their duties and responsibilities?
Exhibit(s) compassion and care for guests?
Inspire(s) and work(s) well with others, including staff and other volunteers?
Please cast your vote for the individual or group you think deserves to be our 2017 Volunteer of the Year!