40 Reasons To Give
updated December 2015
What's your reason to give to Family House?
On December 1, we concluded a 40-day fundraising challenge, in which generous friends of SECU Family House pledged to match every dollar donated to our annual fund. Starting in mid-October, we counted down 40 reasons to give on our social media sites (Facebook, Twitter and Instagram).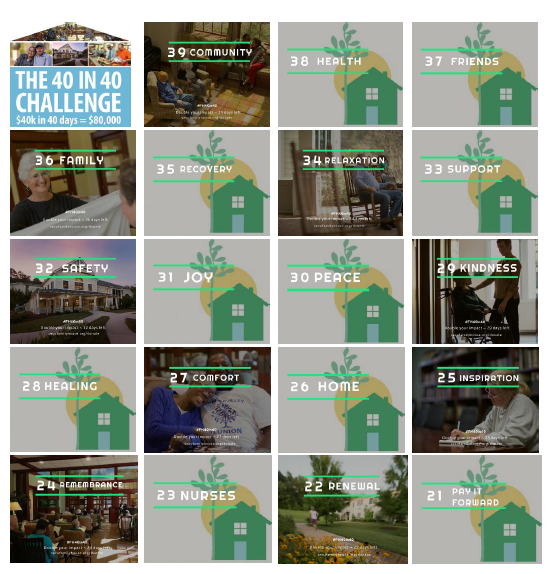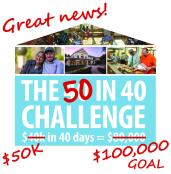 About midway through the 40 days, the response from our community had been tremendous! A new group of donors was inspired to raise the bar $10,000 more, and it became a $50,000 challenge. This "challenge match" means we could raise $100,000 - and we did! Thanks to the generosity of 295 donors, many of them first-time donors, we raised more than $135,000, which funds 4 of our 40 rooms for a year. 
The impact of the extraordinary response to this challenge is already felt by our guests and their families. In the words of one our our guests: 
"It is the season to give thanks and one of the things on top of my list is the SECU Family House.  Every time my wife goes off on a trip to the UNC Hospital, I know that when she gets to stay in the SECU House, she could not be in a better place."
Every gift makes a difference! We ended the challenge on #GivingTuesday, which follows Black Friday and Cyber Monday and is a global day dedicated to giving back. Although the dollar-for-dollar match has ended, we appreciate gifts throughout the year. Please visit our online donation page, and let us know your reason to give!