8th Annual Carolina Ball sets records
The 8th annual Carolina Ball had record attendance and raised over $200,000 - also a record. That's enough to fully cover the cost to operate 6.5 of our 40 rooms for an entire year at Family House!
More than 350 generous friends gathered on September 19th at the Carolina Club to raise funds that help families stay at the house during treatment at UNC Hospitals. This short video captures the heart and the day-to-day of our home away from home, and how support shines light through the darkness for our guests and their families.

Hosts Lisa Carey, MD and Matt Ewend, MD shared powerful perspective on how people gain strength from a caring community when coping with illness.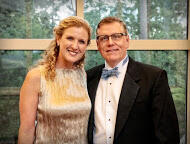 They drew from their experience as referring physicians, board members, and patients themselves to talk about how Family House provides an affordable, safe, nurturing home for patients and their caregivers. Each of the 40 rooms in the house costs $82 per night to operate, and they asked the crowd to help close the gap between what families can pay and what the house costs to operate.

Carolina Ball attendees were compelled by the misson to donate through silent and live auctions and a "Fund a Family" drive from a live auctioneer. They danced to the music of Mo Soul and played casino games until late in the evening. Pictures from the event are on our Facebook page and we hope to see you next year!

Thanks to all our sponsors, including Presenting sponsor UNC Health Care, Gold sponsor Triangle Implant Center, Silver sponsor Performance BMW, and to our fabulous committee: Kelly Young, Lauren Sather, Elizabeth Richards, Nanci Jordan, Nicole Lake, Lucy Falk, and Katie Corley. Special thanks to Steve Campbell for the beautiful photographs, and to Chris Carmichael, our talented videographer. And thank you to all our supporters and friends who made the event a success!