Gifts Volunteers Share
We rely on the gifts, skills, and experiences of many wonderful volunteers to keep the House running, clean, and organized. Oftentimes, the front desk volunteers are the first people our guests meet before they check in. As time passes, our guests know to turn to them for just about anything, whether it be for a replacement room key to giving them directions to a local restaurant.
Our volunteers do it all.  In 2014, they logged in 12,893 hours at Family House. Our volunteers work in groups. Some of them have weekly individual jobs, and many find tasks that just need to be done. We are astounded at the number of meal providers we have (275 in 2014 alone), many of them regular meal preparers, who provide the tastiest meals, such that our mouths are usually watering well before the 6 p.m. serve time.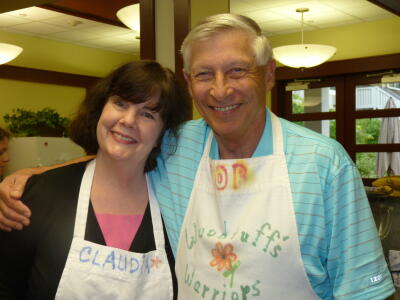 We have groups of laundry folders who come several days each week to fold mountains of towels and sheets before restocking the shelves with neatly folded linen. The laughter from these groups is quite infectious and can oftentimes be heard upstairs and on the opposite side of the house.
Our volunteers come from all walks of life. Many have had successful careers before retiring. Some are current students at UNC and at Duke. We have several SECU branches that regularly provide meals and collect donations from our wish list. We have five different therapy dogs who visit our guests on a regular basis. Several corporations spend their days of service here. Our wonderful Volunteer Coordinator, Allison Worthy, organizes the details, making sure it is easy for volunteers, especially new volunteers, to contribute.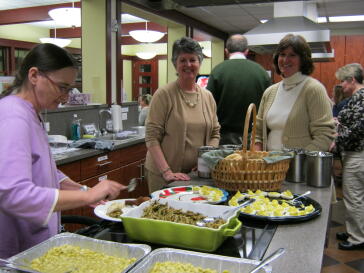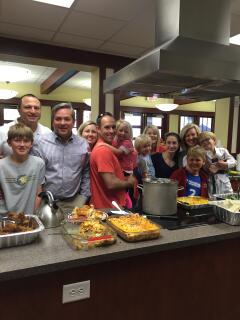 It's remarkable that many of our volunteers have been with us since we first opened our doors seven years ago. They are proud of the jobs they take very seriously:  gardening; cooking; cleaning; working the front desk; organizing the pantry; volunteering at our fundraisers; going on Trader Joe's runs; driving guests to the hospital or to the local pharmacy to get their meds; listening to guests share their stories; holding a hand when needed, always providing comfort to our guests.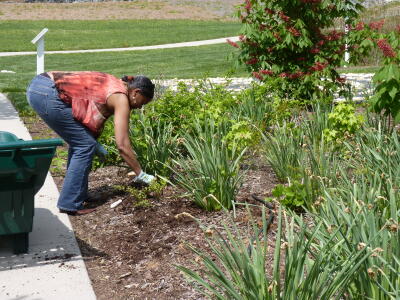 Guests often share how Family House feels like "a home away from home" to them. Our dedicated group of volunteers makes it so. We recently acknowledged our 2014 Volunteer of the Year and we value every single volunteer who walks through our doors.
As you can tell - we have many ways for volunteers to get involved. Come join us!