Entertainment at Family House
Our guests are regularly entertained by live performances from violinists, cellists, guitarists, singers and more, thanks in large part to the efforts of our long-time volunteer Entertainment Coordinator, George Spencer.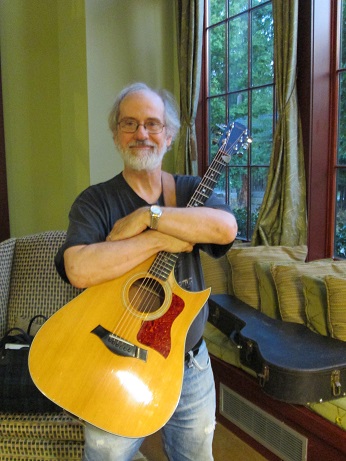 One of our regular performers is Eric Thomas. Adept at playing the acoustic and electric guitar, he performs rock 'n roll, rhythm 'n blues, and "North Carolina beach music" for our guests each month. You know he's in the House because you'll always find a large group of guests settling in the Great Room for an evening of lively, upbeat music.
Research shows that there's a healing component when a seriously ill person is exposed to music. One only has to look at the faces of our guests to know that at Family House, this is so true, thanks to our many entertainers like Eric. We are fortunate to live in such a culturally rich community with many talented musicians and singers!