Family House Supports "The Group"
Janice McAdams, our Executive Director here at SECU Family House at UNC Hospitals, envisioned yet another way our organization could serve the community: by lending our board room to local support groups needing a place to hold meetings. Two years later, two dozen support groups meet on a regular basis at Family House. Not only do group members have a quiet, private space to connect, they also get to see and learn about our beautiful home and mission when they might not have ordinarily had an opportunity to visit.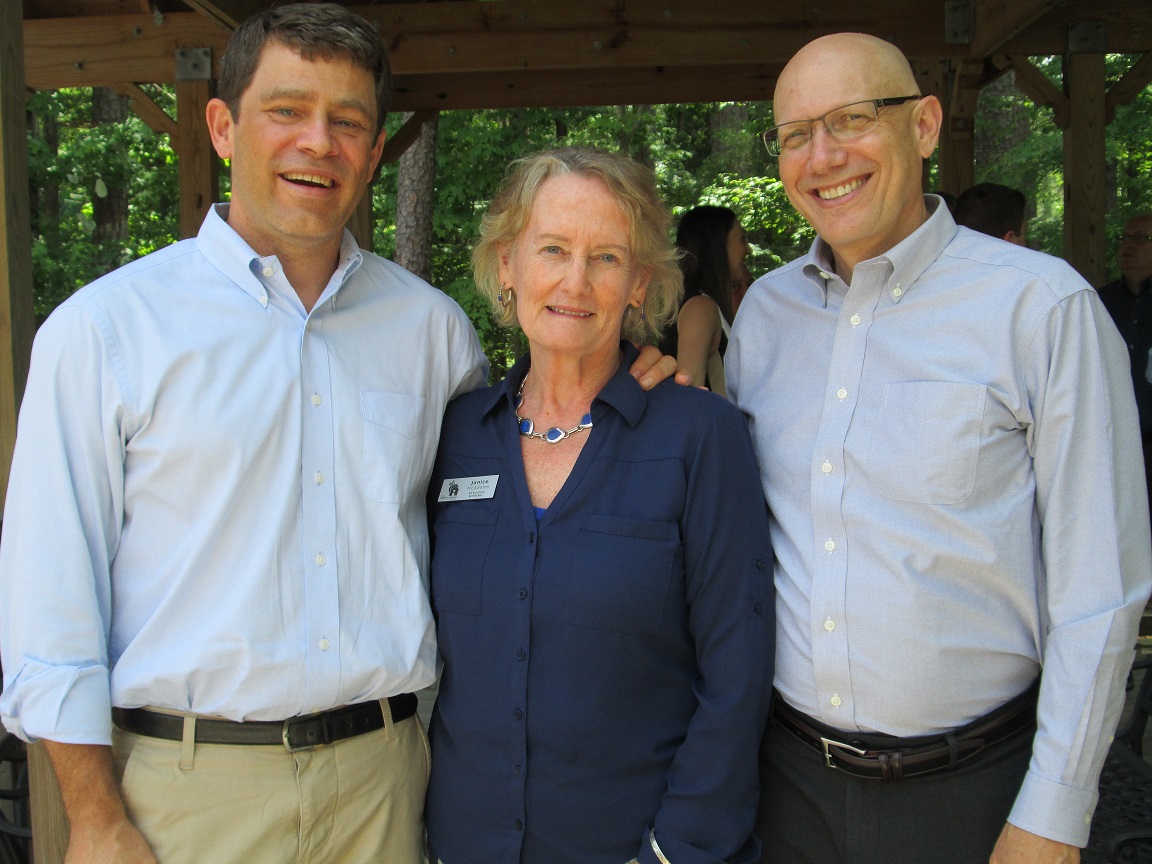 One support group that's been meeting monthly calls themselves "Fathers Single Due to Cancer." The first-of-its-kind group is led by Dr. Daniel Rosenstein and Dr. Justin Yopp of the Comprehensive Cancer Support Program at UNC's Lineberger Comprehensive Cancer Center. The doctors recently co-authored The Group: Seven Widowed Father Reimagine Life, a book about the shared journey of fathers "that will inform and inspire anyone facing life's adversities."
A recent photo of (L to R) Dr. Yop, Janice McAdams, and Dr. Rosenstein.
With Father's Day just around the corner, they were approached by the producers of Megyn Kelly TODAY to share their collective story. The group chose Family House as the backdrop of their interview.
After scouting out the best room for the interview the day before, then spending nearly four hours to set up all their equipment, the TV crew was ready to witness. Six of the seven original group members sat down to be interviewed, along with Dr. Rosenstein and Dr. Yopp, on June 5th in our Great Room. What happened during the next one and a half hours of filming and conversation was a privilege to hear: widowed fathers speaking openly from the depths of their hearts about what it means to miss the loves of their lives while attempting to navigate parenting, sorrow, and eventually dating again. We heard firsthand how having a support group as this one has impacted all their lives for the better. Initially thinking it would last around four sessions, they ended up meeting regularly for four years with The Group book being one of the many positive things to come out of their meetings.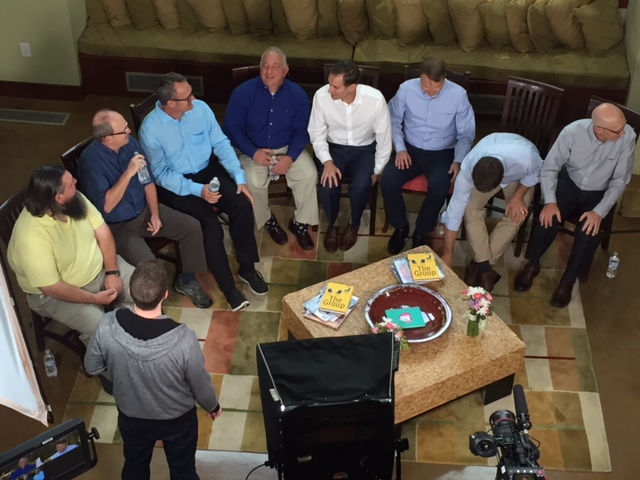 As boxes of tissue were passed around, the fathers shared:
"I thought my life was over with."
"I was trying to figure out what to do next."
"In the beginning, my best was to simply get up each morning."
"You realize you can't just focus on yourself."
"I could not believe that my wife was no longer there."
"I felt pressured and overwhelmed."
"I didn't feel like I fit in anywhere."
At the end of The TODAY Show interview, the supoort group members agreed that being able to show compassion for one another, sharing, listening, and bouncing ideas off of each other became tangible tools that enabled them to move forward. You can't be the perfect parent; the most important thing of all is to be present for your kids. All great life lessons, indeed.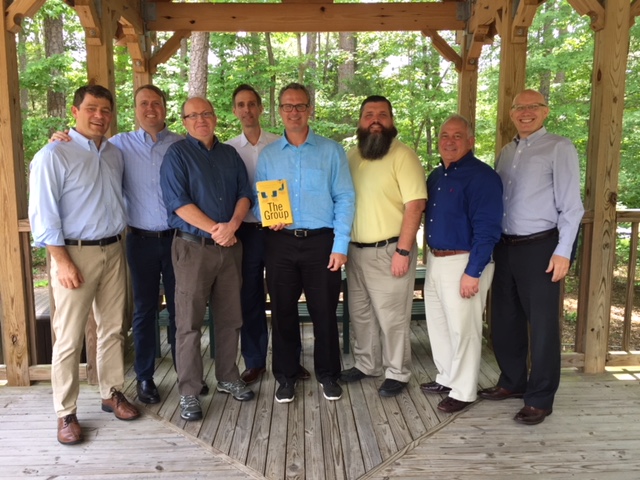 We're grateful that we can share a part of our hospitality house with this group and the many others who gather here. If your group is interested in meeting in our board room, please contact Kathy Yasui-Der at kathy@secufamilyhouse.org.
For more information about UNC's "Fathers Single Due to Cancer Group" and a newly formed group, "Widowed Mothers Due to Cancer," please visit www.widowedparent.org.
Copies of The Group: Seven Widowed Fathers Reimagine Life by Donald Rosenstein and Justin Yopp are available to purchase at www.widowedparent.org/book. Author proceeds from the book are donated back to Widowed Parent Program.