Fond Farewell to Allison Worthy
Long-time and much-beloved staff member Allison Worthy is leaving Family House at the end of this month after more than six years as our part-time Volunteer Coordinator. Allison built and expanded the volunteer program, having an unforgettable impact not only on our guests but also on the organization as a whole. In fact, this important position has evolved to a full-time role, and our new full-time coordinator will start next month.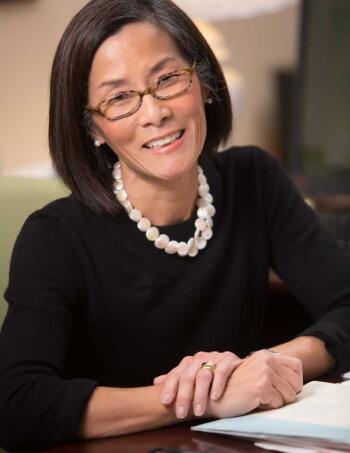 Known as an organized multi-tasker with a leave-no-stone-unturned work ethic, Allison leaves Family House running smoothly and poised for growth. Some highlights of her accomplishments include: She brought in several, new corporate and university volunteer groups and expanded the meal program, including with several meal providers who have formed their own new teams. Six therapy dogs provide their own kind of medicine to our guests each month, and Allison has overseen our ever-expanding entertainment program. Technology is a vital part of the volunteer program, from the electronic communications calendar she established and updates weekly, to the iPad that our volunteers now use to record their hours. Allison has organized a myriad of volunteers to assist us with our two annual fundraisers, including this year's newly added day of service. 
Allison's volunteer training program prepares volunteers so well that many of them now train other new volunteers. All in all, if there was a task that needed to be done – at the front desk, in the garden, in the kitchen, the pantry, at an event - Allison has had a knack for recruiting the best volunteers for the jobs while inspiring people with our mission.
One of the true testaments to Allison's leadership is that she leaves the volunteer program positioned for our next milestone: expanding Family House from 40 to 75 rooms in the next few years. Allison has been working over the past months to identify ways the program and position will grow, and how to create a seamless transition with the new full-time coordinator. We appreciate Allison's dedication to the volunteers, guests, co-workers and community at Family House. We are glad she will enjoy some extended time with her own family, and we extend, with deep love, respect and admiration, our heartfelt thanks for all she has done for Family House. Godspeed to you always, our dear friend!