Guest Spotlight - Debbie Kraszeski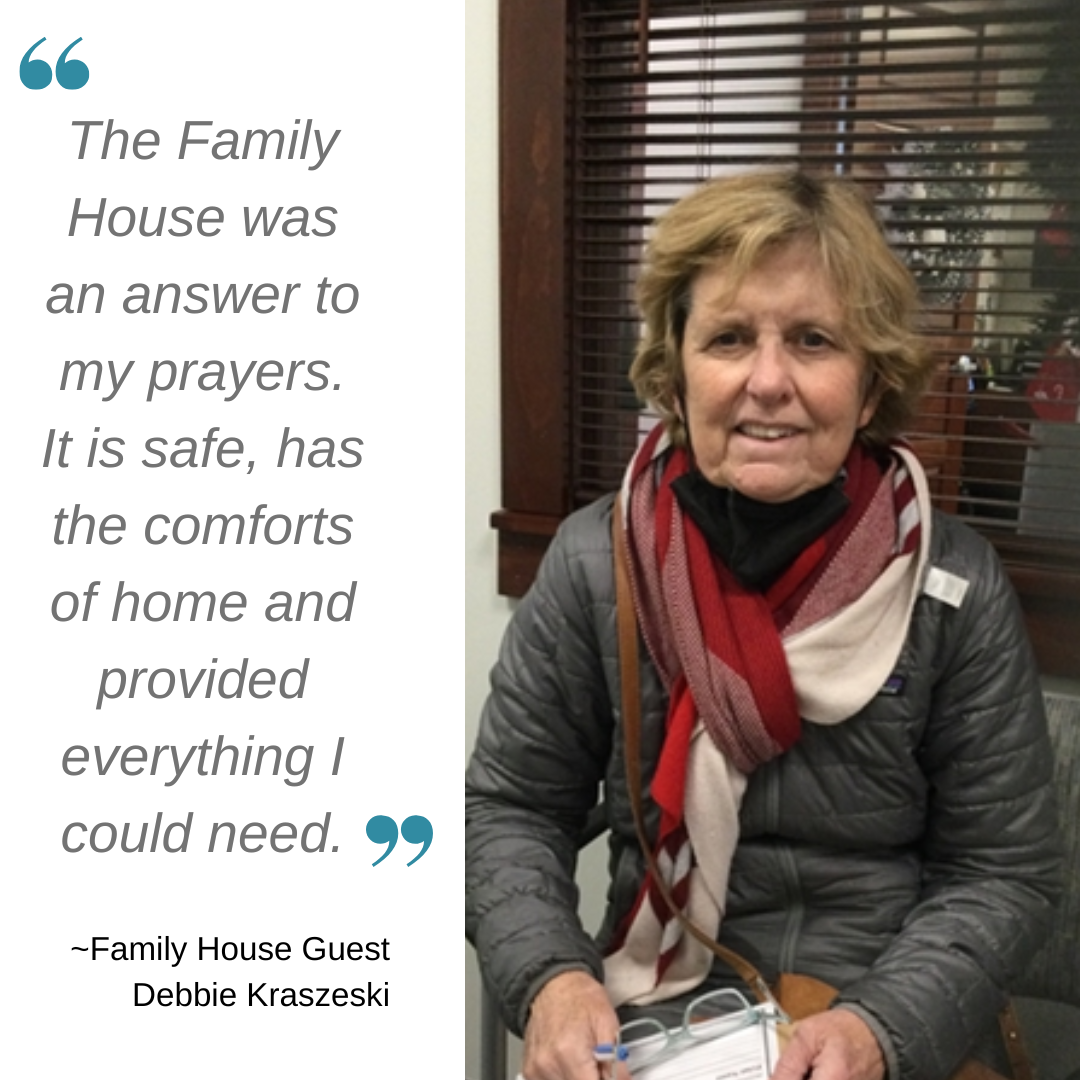 As we welcome a new year and get ready to celebrate our 15th year of serving guests from North Carolina and beyond this spring, we'd like to share one recent guest's experience at SECU Family House. Not too long ago, Debbie Kraszeski was going about her regular daily routine. Hailing from Jamestown, North Carolina, a rural town about an hour's drive west of Chapel Hill, she found herself headed to UNC Hospitals so she could be here with her daughter, Elizabeth. This is because the small hospital in her hometown of Sylva, North Carolina, was not equipped to give her a much-needed abdominal transplant.
Debbie "had no idea" where she would be staying while Elizabeth was in the hospital. Anticipating that she would need a place to stay for several weeks, her daughters' team told her about Family House and a referral was quickly made. Debbie shared "The Family House was an answer to my prayers. It is safe, has the comforts of home and provided everything I could need." She went on to tell us that our hospitality house was "a place to rest each evening after spending long days at the hospital. I never worried about meals in the evenings." While Elizabeth has a long journey ahead of her as she recovers from her transplant, her mom aptly summed up what we meant to her: "This will always be our home away from home."
As with the 28,000+ guest families we've welcomed the past 15 years, our hearts are filled with gratitude and grace. Thanks to our volunteers, a wide network of donors, and the entire Family House staff, we remain eternally grateful that we can provide the highest quality of care and service each and every day of the year.