Guest Spotlight — Derrin Mallory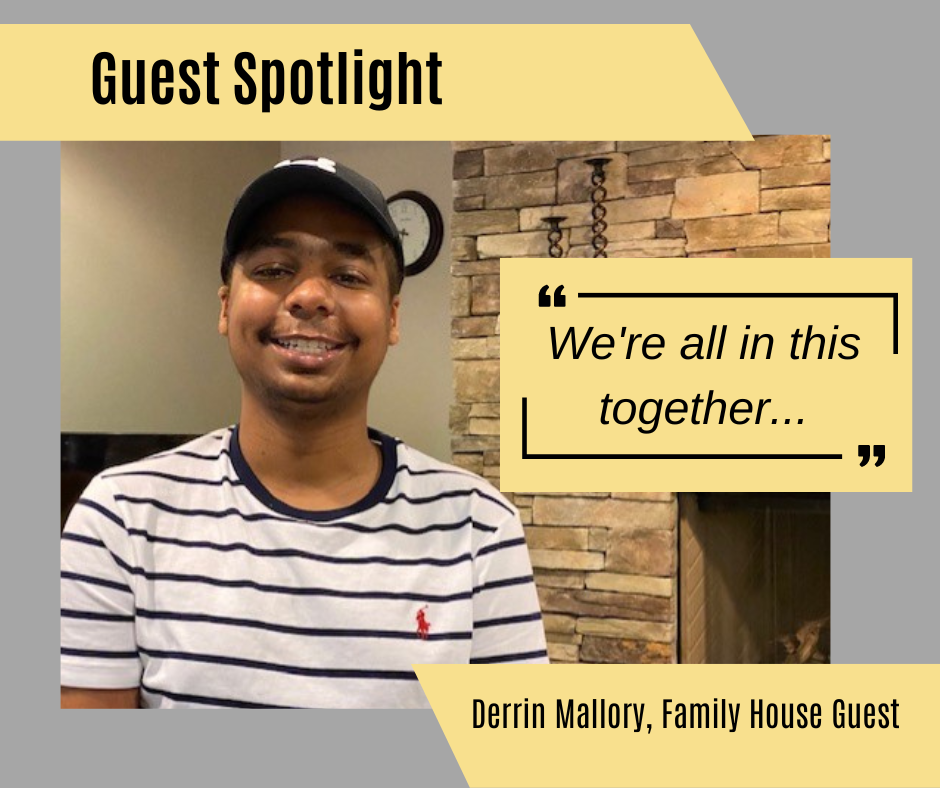 Just over six years ago, Derrin Mallory was feeling particularly tired after a high school football practice in his hometown of Roanoke Rapids, North Carolina. Thinking it was a bad case of the flu, he went to his pediatrician who, in turn, sent him to the emergency room because his white blood cell count was very high. Eventually diagnosed with acute lymphoblastic leukemia (ALL), Derrin spent much of his high school years receiving treatment at ECU Health Medical Center in nearby Greenville. He eventually finished successful treatment at UNC Health in Chapel Hill in the fall of 2019.
Fast-forward two years later. In the middle of his junior year at UNC Chapel Hill, while back home for the holidays, Derrin had low energy and not much of an appetite. Blood work at UNC Health found that his white blood cell count was elevated again and that the ALL had returned. Initially treated with chemotherapy, Derrin then received CAR T (chimeric antigen receptor) cell therapy – a treatment that's been demonstrated to successfully eliminate cancerous tumors.
Since Derrin needed to be close to UNC Hospitals because of the potential side effects from treatment, he spent the better part of his second semester at our hospitality house while still enrolled as a student.
Asked what staying here has meant to him, Derrin shared, "It's been a wonderful experience for me, my mom, and my aunt. It's been nice meeting different people and hearing their stories. I realized we're all in this together."
As the fall semester is well underway for Derrin, this exercise and sports science major will soon be applying to pharmacy school. Given his health history, this comes at no surprise since his goal is to become a pediatric pharmacist in a hospital. We have no doubt that this young man from Roanoke Rapids will reach every single goal and a whole lot more. All of us at SECU Family House wish him only the very best.