Guest Spotlight: Special Family Here
"I have a special family here," says Iris Curry, a retired elementary school teacher from Murfreesboro, NC. Iris has been coming to Family House on and off since 2008, and has become an integral part of our SECU Family House extended family.
A successful heart and kidney transplant at UNC Hospitals has meant that over the years, Iris has seen many doctors there, including Dr. Brian Jensen (cardiologist), Dr. Karin True (nephrologist), and Dr. Deepa Kirk (endocrinologist). "They are people of integrity," Iris says, and Family House has meant the world to her during each visit. 
We have many guests who, like Iris, have stayed with us periodically over the years, and each time they stay, it's like welcoming a good friend home. We find out how they're doing, and they want to know what's going on with friends they've made here.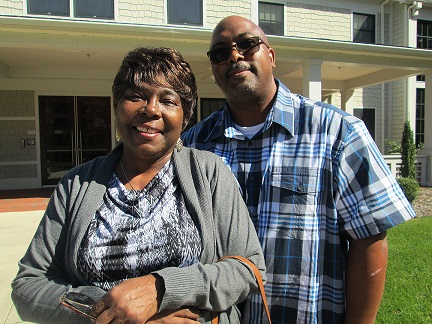 Iris appreciates the community of friends and "the economical way to stay for an extended visit" while she sees her doctors for her follow-up appointments.
Accompanied by her son, Edward, during some visits, they both feel that there's always someone here to help her, especially when he's not able to leave his job to be here for her.
"I know she's in a safe environment and she'll always have something to eat," he says, thanks to our many volunteer meal providers. For all of us, it is a feeling of friends welcoming a good friend home.