Guest Spotlight - Vincent Huntley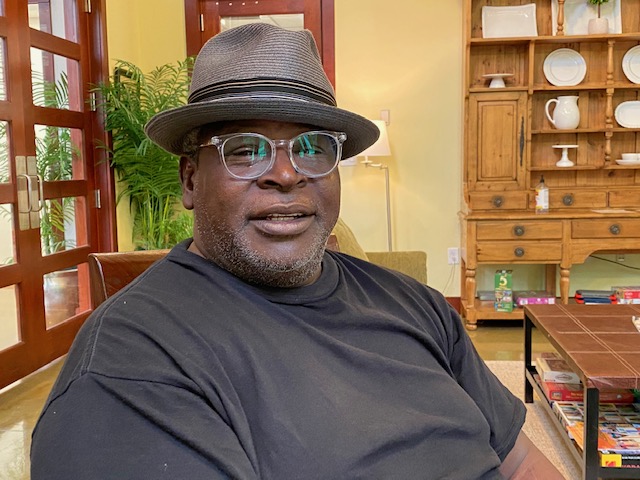 VINCENT HUNTLEY
Guests who walk through our doors leave a lasting impression on all of us. Often they share their stories with us: why they're staying with us, where they're from, the treatments they're going through, and so on. While they all share the common denominator of needing a safe, comfortable, and affordable place to stay, each individual enters our hospitality house with his/her own unique story.
This is the case with recent guest, Vincent Huntley. Hailing from the southwest corner of North Carolina in Mecklenburg County, this warm and genial gentleman was staying here while undergoing extensive physical therapy at nearby UNC Hospitals. The therapy was needed to prepare his body for hip replacement surgery on both of his hips. As we sat in the solarium for an early morning chat, we soon realized that Vincent was a very intuitive individual with a strong sense of faith and justice. Given that he wears many hats, it's not surprising that he's an ordained minister who also happens to run a nonprofit that helps kids get out of the inner city and interested in the outdoors.
Vincent shared that staying at Family House has given him "a new beginning after COVID-19 to get in the right frame of mind to get my therapy going. This place is a haven for people needing to work on themselves. You guys cross the t's and dot the i's. My stay here has been fantastic."
After Vincent finishes his physical therapy in Chapel Hill, he'll be undergoing more extensive physical therapy in Asheville. Given his strong will and passion for life, we just know that his future hip replacement surgeries will be very successful. Where there's a will, there's a way. Vincent certainly demonstrated that to us.