Lobby Renovation Well Underway
With more than $7 million raised for the new building, we're starting construction with renovations to our front lobby. The lobby will be bigger, with better traffic flow, seating,and privacy as we prepare to serve nearly double the number of guests. Things that will not change: the welcoming smiles of our volunteers and a lovely entrance to a place of respite and sanctuary for guests!
We first opened our doors ten years ago this month. Staff members Jan Ross and Kathy Yasui-Der, as well as the many volunteers and board members still involved with SECU Family House ten years later, are having flashbacks to March of 2008 as we navigate around drywall and signage. This time around, Family House has been able to save on some construction expenses due to the diligent work of our Facilities Manager John Piekielniak and the lobby renovation team.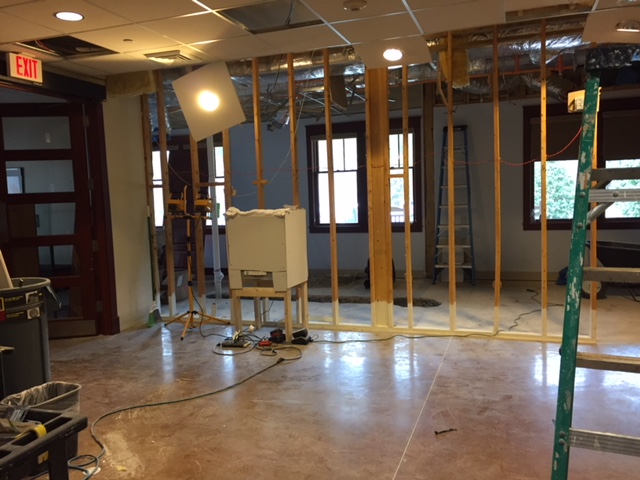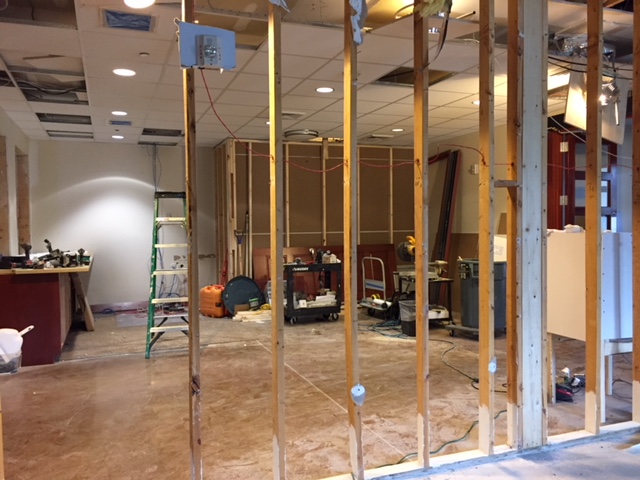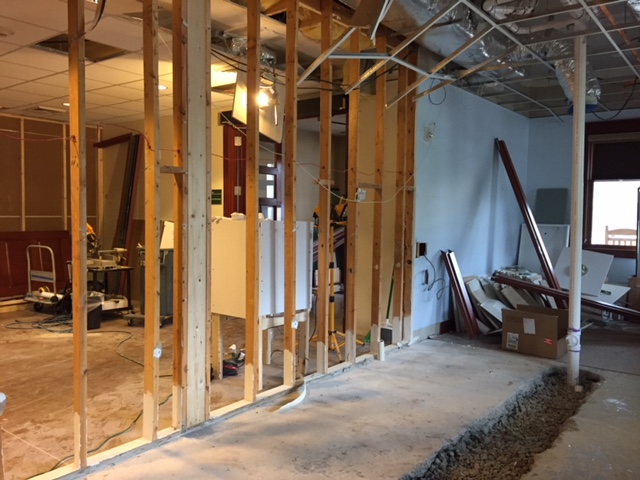 These growing pains are just some of the improvements to our hospitality house, all in service of the multitude of patients and caregivers who stay here while receiving treatment at UNC Hospitals. For guests currently staying with us, the front desk is temporarily located in the hearth room. We appreciate everyone's patience during construction.