Snowstorm is no match for intrepid guests!
Family House guests often tell us the strength in our community helps them face adversity. During the recent six-inch snowfall in Chapel Hill, our guests' strength as a community helped the House overcome difficulty.
The House lost power for several hours and most of the staff and volunteers were unable to make it in because of the treacherous road conditions. While Sherman Riggsbee, Resident Manager extraordinaire, manned the Intake Office and handled several emergencies, many guests stepped in to help.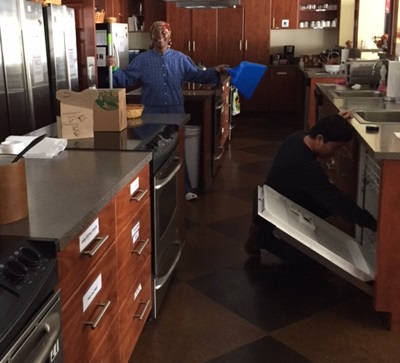 A couple of guests shoveled our walkways and removed snow from several cars. Peggy and JoAnne cleaned the kitchen from top to bottom. Long time guest John B. drove out in the snow and brought back fresh, hot coffee for the cold and weary. Several guests helped another guest push her car that was stuck in snow. John and Joe transported guests to the hospital.
Thankfully, a few folks from Mary Norton's meal group walked to Family House to serve their meal that night. Paw Boh was the sole housekeeper to make it in, and he made sure that all the rooms and community areas were sparkling clean.  At the end of the day, many of the guests gathered around the gas fireplace, sharing stories with their newfound friends.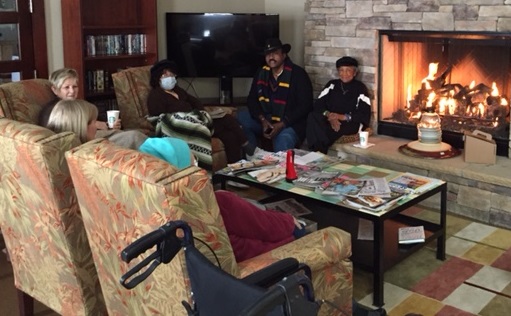 The Chapel Hill/Raleigh area has an average annual snowfall of 2.6 inches, so 6 inches of snow over the span of several hours was very unusual.  Thanks to our conscientious and assiduous House Manager, Sherman, and to our community of guests, volunteers and staff, our home remained safe, warm and inviting – and continued to build a sense of community among the special people here.