Staff recognition at industry conference
At the annual meeting of our national professional organization, The Healthcare Hospitality Network (HHN), Family House was recognized for excellence among peers in two areas.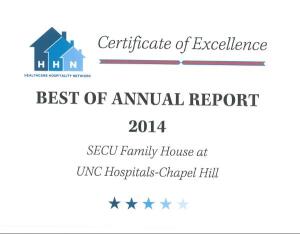 Our 2013 Impact Report received the Best of HHN Annual Award as the best annual report among the 200 member organizations, and our Director of House Operations, Janice Ross, earned her recertification as a Certified House Professional. Jan was one of 10 people at the conference to earn this recognition for professional competence and quality of service.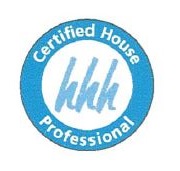 HHN is a nationwide professional association of nearly 200 nonprofit organizations providing lodging and support services to patients, families and their loved ones who are receiving medical treatment far from their home communities. The organization encourages sharing best practices - and we are proud to be recognized for sharing ours!