Strengthening the Hospitality House Profession
July 19-25 is National Hospitality House week, so we thought this would be the perfect time to highlight the work of our Director of House Operations, Janice Ross, and our membership with Healthcare Hospitality Network (HHN). HHN has nearly 200 nonprofit members and works to support and strengthen hospitality houses across North America.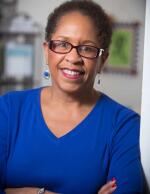 Janice is an active member of HHN and is one of 32 Certified House Professionals in the national organization. HHN awards this recognition to professionals who have completed a challenging course of study, and it represents a standard for evaluating excellence in the profession.
The hospitality house profession is not that old, and Janice has played a significant role in the organization, helping to write policy and procedures while serving as a tremendous source of support and knowledge base for her colleagues. In 2011, Family House hosted the annual national conference, showcasing our beautiful hospitality house and introducing attendees to the Chapel Hill community.
With healthcare centered in big teaching hospitals like UNC Hospitals, and more specialty hospitals providing care, more patients are traveling to receive care and more people need hospitality houses such as ours. According to Janice, one of the goals of the Certified House Professionals Program is to ensure that each house is managed professionally and in a fiscally responsible manner. With Janice on our staff, we have no doubt that SECU Family House will continue to be that and so much more.

Janice has been at Family House since September 2007, before we opened. Prior to coming to SECU Family House, Janice served as an Associate Administrator at University Hospital in Syracuse, where she lived for most of her adult life. For more about Janice and others on our staff, see http://www.secufamilyhouse.org/about/our-staff