Volunteer Spotlight: AICPA
SECU Family House is fortunate that many local businesses have chosen to provide meals on a regular basis for our guests. Such is the case with the American Institute of Certified Public Accountants (AICPA). For the past several years, the local AICPA chapter provides hot breakfasts for hungry patients and their families.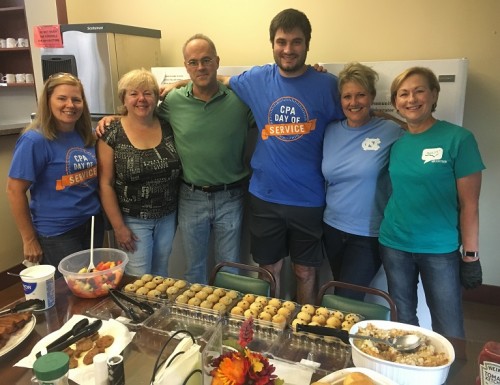 Led by Sue Lieberum, the team recently cooked up a storm again and then spent time connecting with guests. We thank the local AICPA chapter from the bottom of our hearts for their continued support.