Volunteer Spotlight: 4 Anderson North
We'd like to thank the staff at 4 Anderson North, the Surgery Services Department at UNC Hospitals, for recently preparing a nourishing breakfast for our guests.  Led by nurse Agnes Royal, they arrived at 7 a.m. to start cooking and then an hour later, our guests were served a hot breakfast that also included lots of fresh fruit and juices. Some of the chefs stayed well after the food preparations were done to chat with our guests.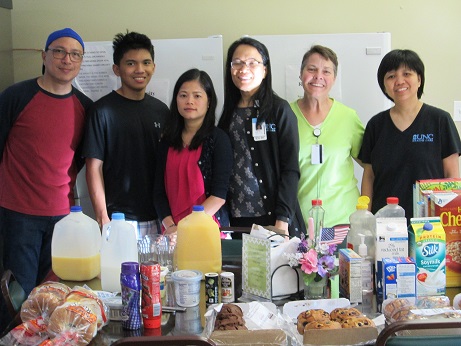 Like many of our meal providers, 4 Anderson North is a regular meal provider, and as was evidenced by how quickly the food was consumed, we know the breakfast was certainly appreciated by everyone.