Welcome Leslie Stewart!
Please join us in welcoming our new Director of Development, Leslie Stewart. Leslie comes to us from the Institute for Emerging Issues at NC State University, where she was the Director of Development and Annual Giving.
Leslie is a native North Carolinian and UNC Chapel Hill alum, and lived and worked in western NC for many years while raising a family. She lives in Raleigh with her husband, Dan. "I'm delighted to be back in Chapel Hill, revisiting familiar sites and reconnecting with this slice of heaven," she says.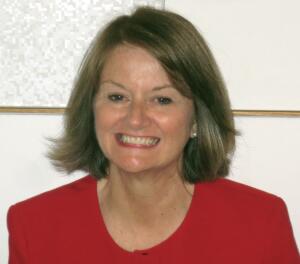 During nearly three years at NC State, she enjoyed being immersed in North Carolina issues and policy and in the interests and work of many of leaders, foundations and corporations. "It was an extraordinary experience with a dynamic team," she says.

Leslie is inspired by the Family House mission. "I was drawn to SECU Family House after experiencing a family medical crisis in the Midwest which required a three month stay in a similar hospital hospitality house," she says. "The experience was powerful for our family and when I learned of the opening at SECU Family House at UNC Hospitals, I knew it was just the perfect next step. The need and impact are dear to my heart."
Leslie has two adult children, a son in Austin, TX, and a daughter in Richmond, VA, who has a sweet two-year-old daughter. "My granddaughter is my great joy. She's a funny, smart, lively little girl who sends her grandmother over the moon," Leslie says. "We Facetime regularly including reading books at bedtime. There really is nothing like being a grandmother!"

Leslie is already immersed in the caring community here. You can contact her at leslie@secufamilyhouse.org and 919.932.8003.