Welcome New Staff Members
We'd like to extend a warm welcome to the newest members of our staff:  Vennie Greene, Claudette Whitted and Claire Veazey. 

Vennie was hired to work as a regular Weekend House Manager.  Hailing from the Bronx, New York, she previously worked in the mental health field before moving to North Carolina five years ago with her family.  Describing herself as "a country girl at heart but city raised," Vennie works Fridays through Sundays a couple of weekends each month.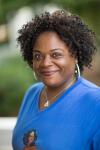 Claudette is no stranger to Family House.  For the past year, she's been working as one of our Weekend House Managers. Having recently left her teaching assistant job with Chapel Hill / Carrboro City Schools – a position she held for over 16 years, she's now our full-time House Manager.  You can find Claudette in the Intake Office, Monday through Friday from 9-5.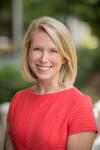 Last but not least, Claire officially came on board July 5th as our Director of Volunteer Services.  Describing herself as a "double Tar Heel," having received a B.A. in psychology and a Masters of Public Health from UNC-Chapel Hill, she brings a wealth of experience to Family House.  Most recently, she worked as a Project Manager at the Frank Porter Graham Child Development Institute at UNC-CH.
We are thrilled to have Vennie, Claudette, and Claire join our SECU Family House family.  WELCOME!