Advancing Healthcare Hospitality Service with HHN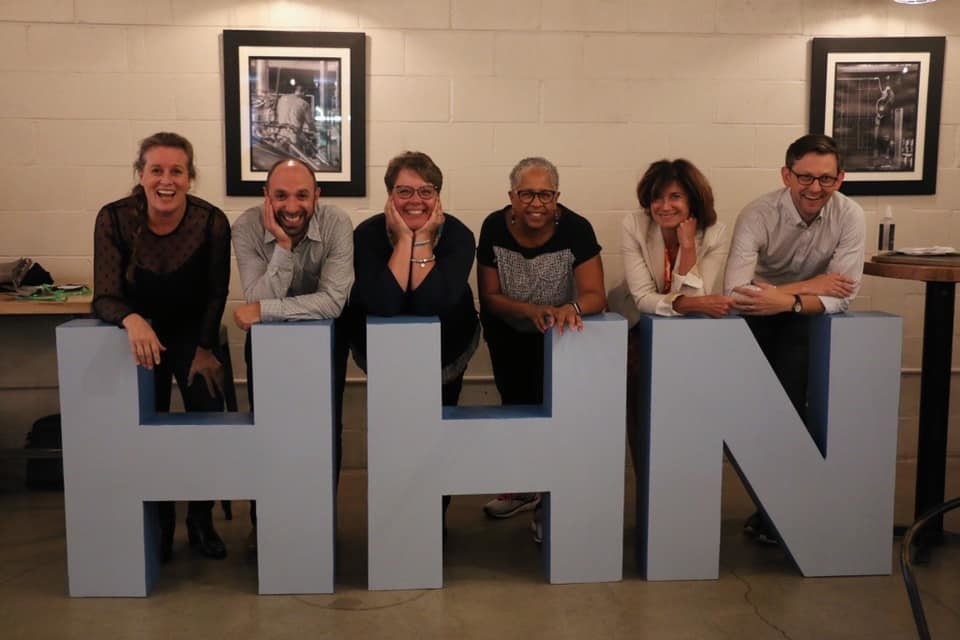 You may not already know that Jan Ross, a Family House staff member much beloved by our guests, stays busy balancing her Director of House Operations role with her ongoing volunteer efforts for the Healthcare Hospitality Network (HHN). She serves as an HHN Board Member, helping advance its organizational mission to support healthcare hospitality houses (like ours) to be more effective in their service to patients and families. By ensuring hospitality houses maintain an excellent standard of service, guests across the United States consistently receive the highest level of respect, nurturing, and support.
Earlier this year, the HHN Board of Directors met to explore potential means of increasing the financial stability of the organization, returning to an Annual Convention schedule, and beginning a strategic planning process. The HHN Leadership Summit that followed was attended by about 60 HHN members who represented hospitality houses far and wide. Sessions included an attorney and general liability insurer who talked about managing risk; speakers from healthcare management and the health insurance industry who discussed the future of health care and issues related to payments for hospitality houses; and a communications panel that explored service recovery following minor and major disasters. There were also sessions on fundraising trends, healthcare design, and a model for individual and team development called "Frientorship."
We're grateful for Jan's service and thought leadership, benefiting hundreds of thousands of patients and caregivers staying at hospitality houses every year! You can learn more about the Healthcare Hospitality Network and how your hospitality house can become a member on their website at www.hhnetwork.org.