Angels Among Us During COVID-19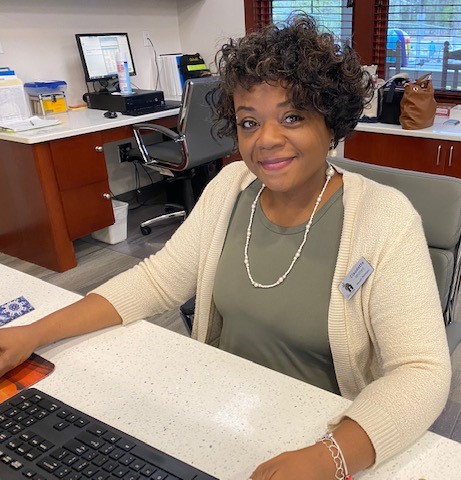 Despite upheaval around the world related to COVID-19, it's not surprising to any of us here that there are angels among us at Family House. Our hearts are exploding with gratitude as we share just some of the acts of kindness we've witnessed in the past several weeks:
a former House guest with limited financial means kindly sent us $10 in cash
another former guest sent $100, funds she'd been saving just for Family House
an anonymous donor sent in a check to help pay for cleaning supplies, which have become increasingly difficult to purchase online
a current guest noticed that our supply of bowls were dwindling, so she ordered some new ones for us!
a guest who stayed with us nearly four years ago held a church fundraiser for our Annual Fund
a day has not gone by when a guest has not thanked us for something!
Claudette, our House Manager, came in on a Sunday to personally assist guests with hotel coordination
Sandra, Lead Housekeeper, and her diligent team have stepped up, big time!
before the meal program was temporarily paused, many meal groups generously dropped off nutritiously prepared meals for our guests
several vendors have checked-in with us to see how we're doing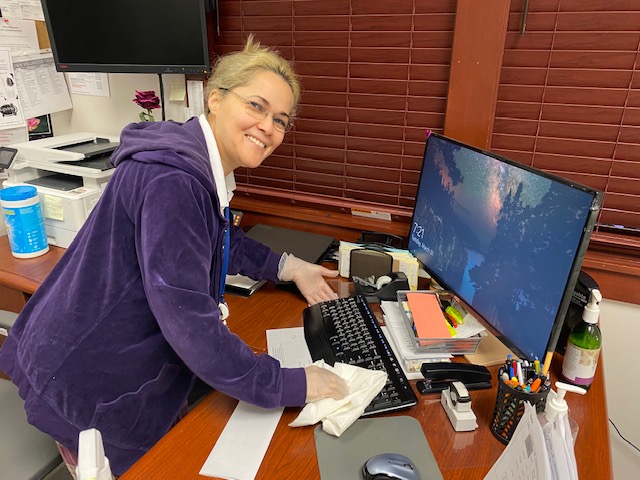 We are incredibly fortunate to be supported and to actively support a community of kind-hearted people!
Right photo: House Manager Claudette has been putting her whole heart and mind into helping patients and caregivers make suitable arrangements
Left photo: Sandra, our dear Supervising Housekeeper, regularly sanitizes every surface.
Story and photos by Kathy Yasui-Der