Announcing Our Board of Directors for FY2020-21
We're ringing in our new fiscal year on July 1, 2020! Help us welcome to the Family House Board of Directors Reagan Greene Pruitt, VP of Marketing & Community Engagement at Blue Cross NC and Matthew Arnold, Retired (Scriptorium). Please scroll below to learn more about these new Board Members.
We are so appreciative of our outgoing Board Members for their leadership and community service:
Nicci Gafinowitz, MS (former Board Secretary)
Tom Haber
Willy Hoos, PhD
Wendy Ruggiero, CPA (former Board Treasurer)
Bryony Winn, MA
Ian Buchanan, MD will stay on as Past President as Jay Patel, MMH assumes Board President. Our organization is incredibly fortunate to rely on the expertise and direction of our Board, which has led us to achieve our mission of serving UNC Health patients and caregivers each and every day since opening our doors in 2008.
--------------------------------------------
Reagan Greene Pruitt, VP of Marketing & Community Engagement at Blue Cross NC Joins Our Board of Directors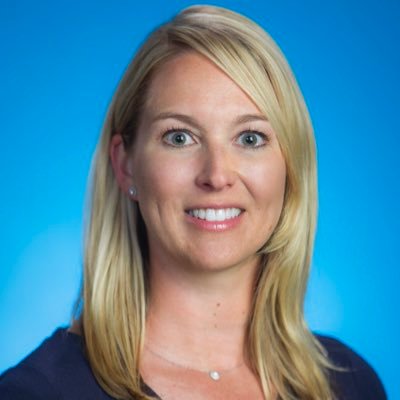 Reagan Greene Pruitt is the Vice President of Marketing and Community Engagement for North Carolina's largest Health Insurer, Blue Cross and Blue Shield of North Carolina. She is responsible for developing the strategic direction, vision and positioning for the Blue Cross NC corporate and product brands to deliver value to business segments and drive sustainable competitive advantage. She leads the implementation of these strategies through targeted, multi-channel marketing campaigns, digital experience, diversity marketing, brand activations and sports marketing. Reagan is responsible for the development and implementation of all statewide corporate-based philanthropic initiatives including community investments and outreach programs; employee community engagement; and major community initiatives and strategic partnerships.
Before joining Blue Cross NC in August 2008, she held various marketing positions at both SHPS, Inc., a provider of integrated health management solutions, and CHA Health, a Kentucky-based health plan acquired by Humana. Reagan earned a B.A. in Sociology from Centre College in Danville, KY and an MBA from Northern Kentucky University in Highland Heights, KY and holds a Certificate of Excellence in Strategic Leadership & General Management from UNC Kenan-Flagler Business School. She also is an alumni of the Leadership North Carolina program class XVII.
Reagan is active in her community, currently serving on the Board of Visitors for the UNC Children's Hospital and the Carolina Hurricanes Foundation Board of Directors and previously served as the former Chair of the Board of Directors for the Chapel Hill/Carrboro Chamber of Commerce and Board of Directors for Ronald McDonald House of Chapel Hill. She also serves on the Alumnae Council of her high school alma mater, Chatham Hall. Reagan lives in Chapel Hill, NC and is a proud mom of her ten-year-old daughter Harper.
Matthew Arnold, Retired (Scriptorium) Joins Our Board of Directors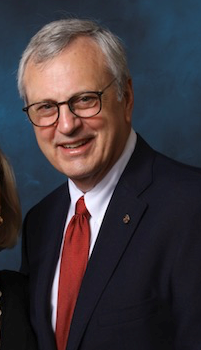 Matt and Linda Arnold have lived in Chapel Hill for 20 years and have been involved with Family House since 2015.
Matt's business career focused on software development and integration services centered around complex publishing workflows in compliance applications. Matt served in both individual contributor and technical management roles before transitioning to business development with Scriptorium here in North Carolina.
After nine great years with Scriptorium, Matt retired with plans for family, travel, and volunteer efforts. Upon their move to Governors Club, Matt became very active on several committees including the club's Arts Society. He has also served in various committee roles in the East Chapel Hill Rotary Club, where he is currently President.
The Arnolds involvement with Family House increased as they frequently found themselves in waiting rooms at UNC Health, having discussions with patients on housing in Chapel Hill. They bring up Family House as an important option.
As an officer of ECH Rotary, Matt was part of the conversation as the club organized a 4 year pledge to buy a room in our 'Share the House Campaign'. Our partnership with East Chapel Hill Rotary has been strong as members Bob Woodruff, Cliff Butler, Charles Harrison and Brian Stabler have long been proponents of both Family House and Rotary.
Matt brings a clear understanding of the mission of Family House plus an interest in helping us share the word through UNC Health.