Congratulations to Our Volunteers of the Year 2017!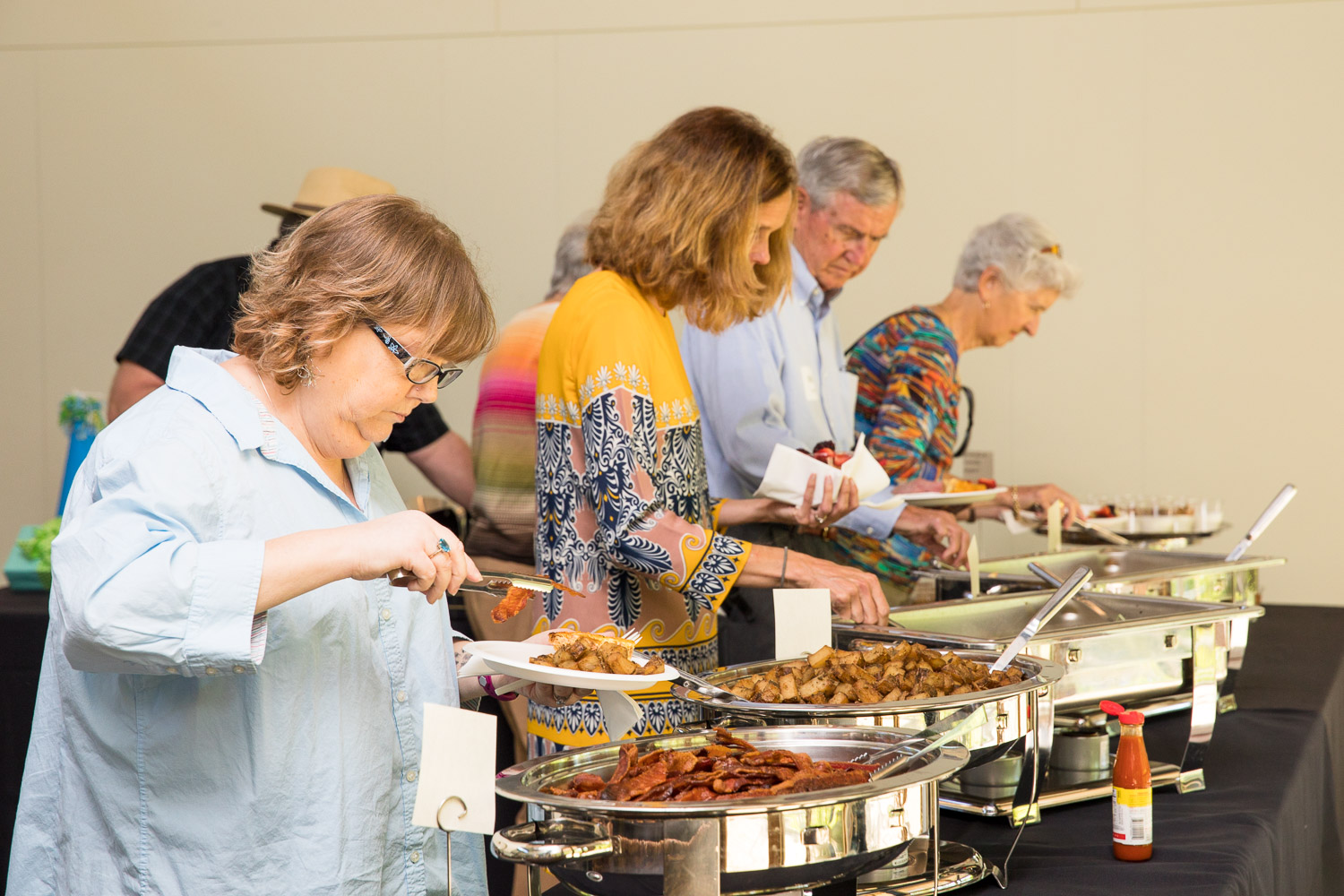 Our annual Volunteer Appreciation Breakfast was held on Wednesday, May 2 at the NC Botanical Garden, a beautiful space that can be found just across Old Mason Farm Road from SECU Family House at UNC Hospitals. For several years now, Family House has honored our volunteers and Volunteer of the Year at this festive event.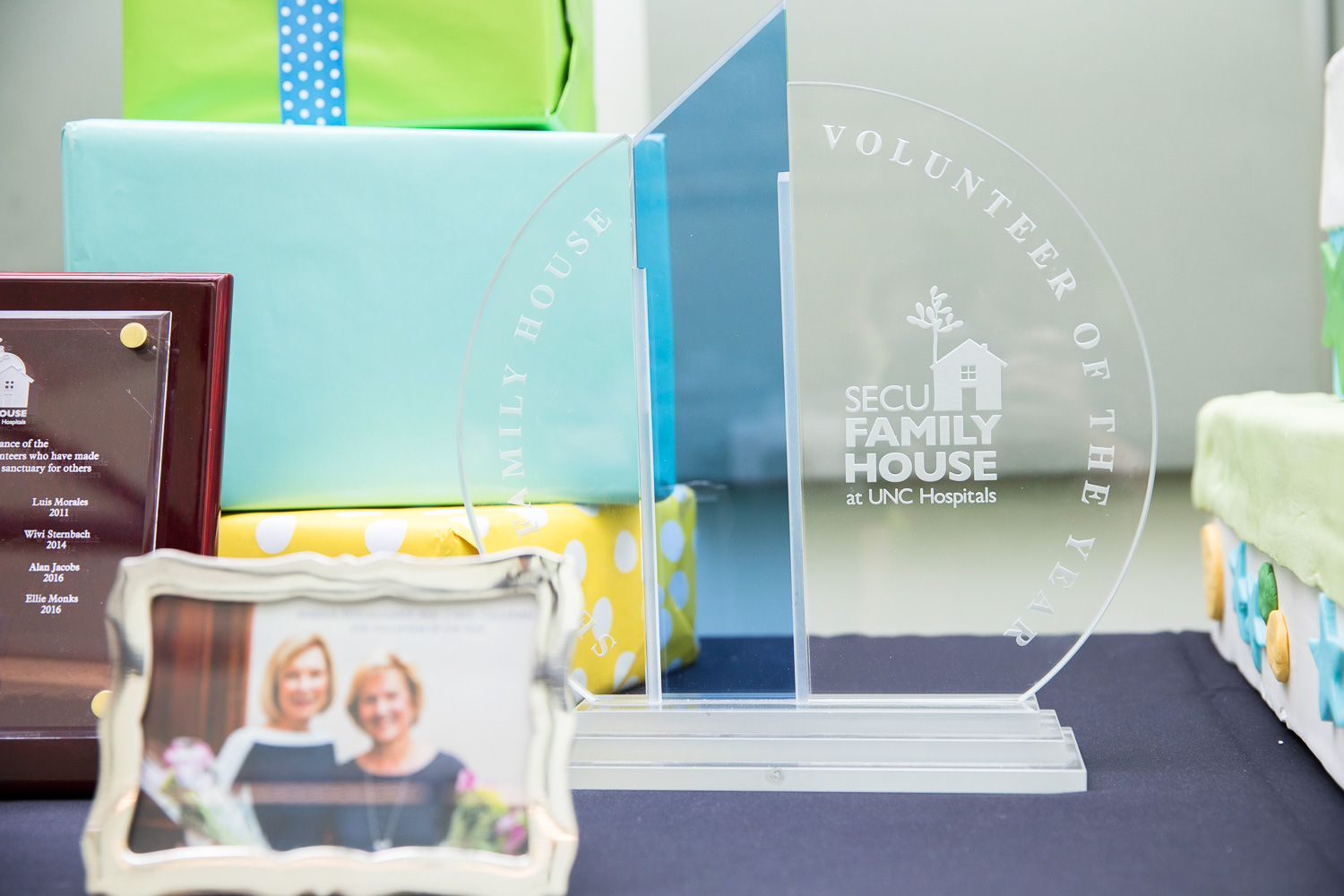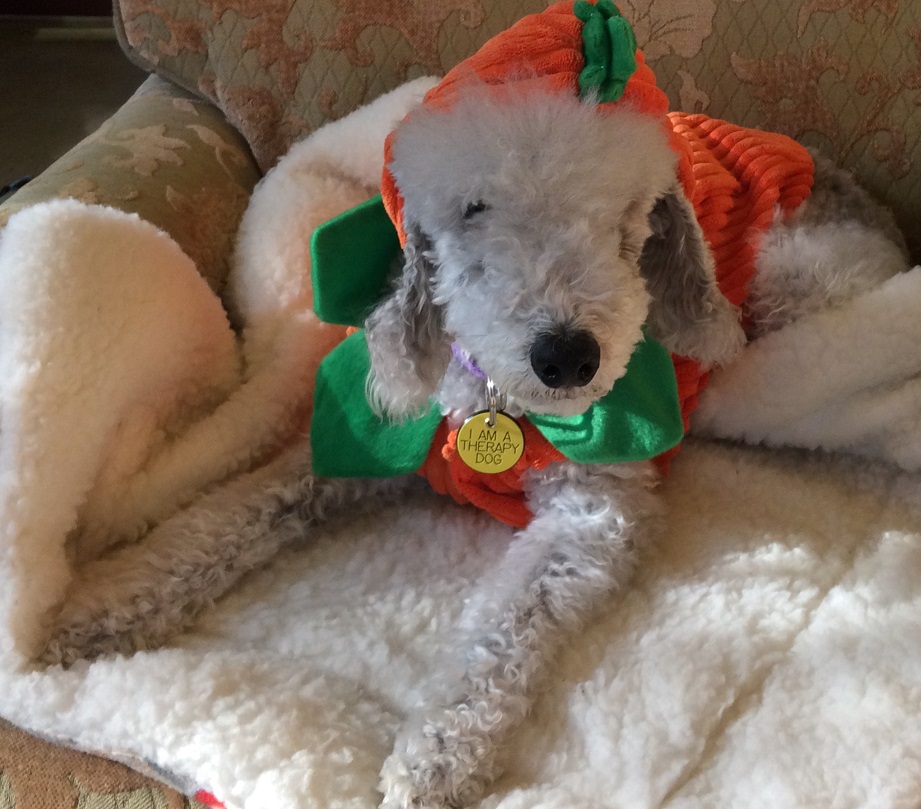 More than 70 volunteers came together at this year's breakfast, where SECU Family House at UNC Hospitals Volunteer of the Year 2017 was announced: the dynamic duo of Jean and Willie Fetterman!
Jean (pictured below on the right) and her Bedlington terrier, Willie, have been volunteers at Family House since 2013. They visit with guests on Tuesday afternoons before dinner. Both Jean and Willie are magnets for hugs and stories. Their fellow volunteers share, "Willie is wonderful, and Jean encourages so many to set aside pressing daily issues to laugh and love. Jean listens, doesn't judge, reaches out and provides more concern and compassion than the hour she's there provides. People walk away a little more content, a little more hopeful." In addition to pet therapy, Jean has contributed to Thanksgiving dinner for the guests multiple years in a row. She also brings her love of quilting to Family House. She offers one-on-one quilting lessons to any guests interested in learning the craft, and donates all the supplies needed as well.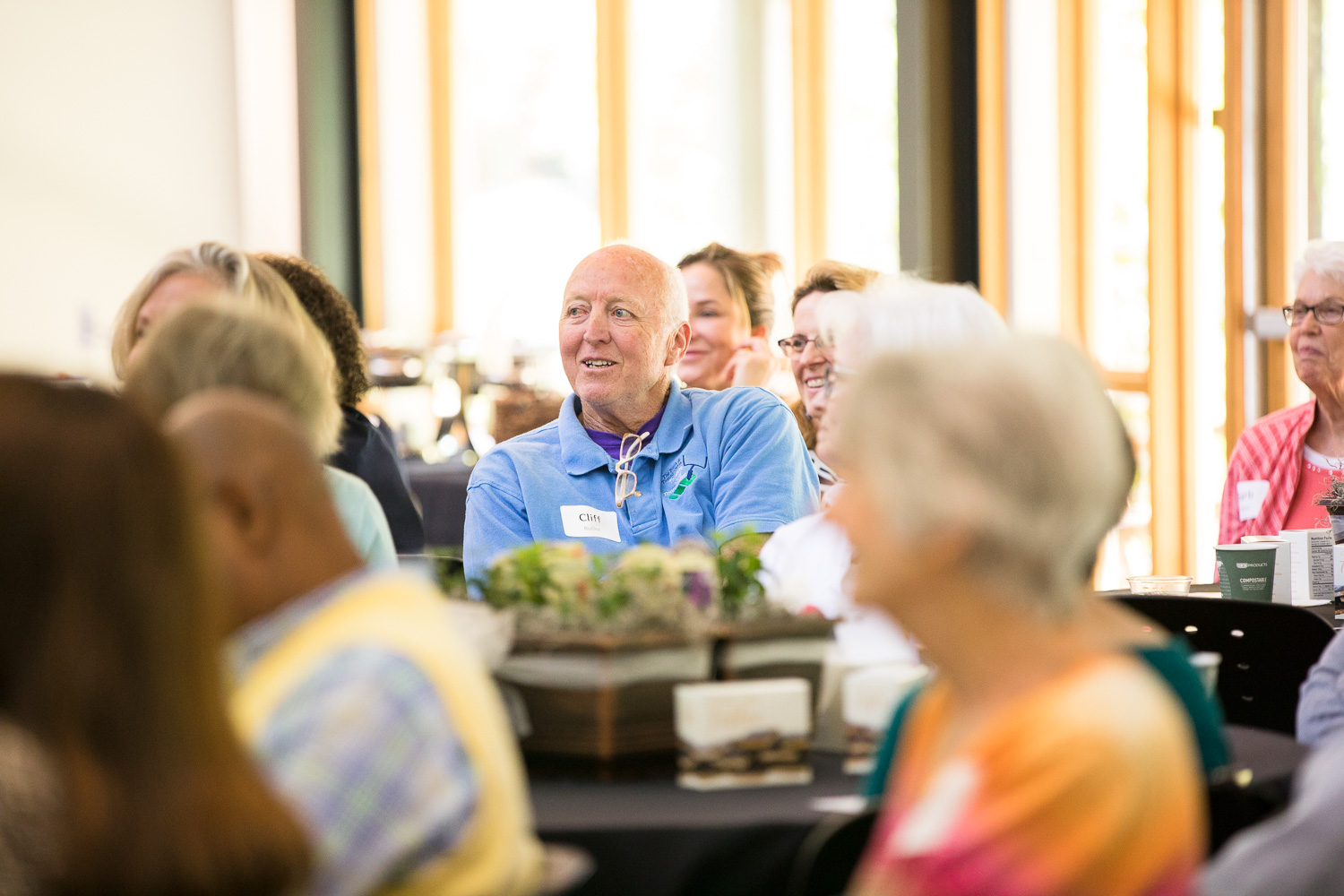 Our volunteers are some of the kindest and generous people on the planet. The other Volunteer of the Year 2017 nominees are no exception: Henry Chase, Donna Fehrenbach, The Gourmet Girls, and Debbie Miller. You can read more about them here.
Sincere thanks to Liz Goodman Photography, Chapel Hill Restaurant Group, Nothing Bundt Cakes, Southern States, and NC Botanical Garden for your in-kind support of this year's Volunteer Appreciation Breakfast.