Family House is Hiring!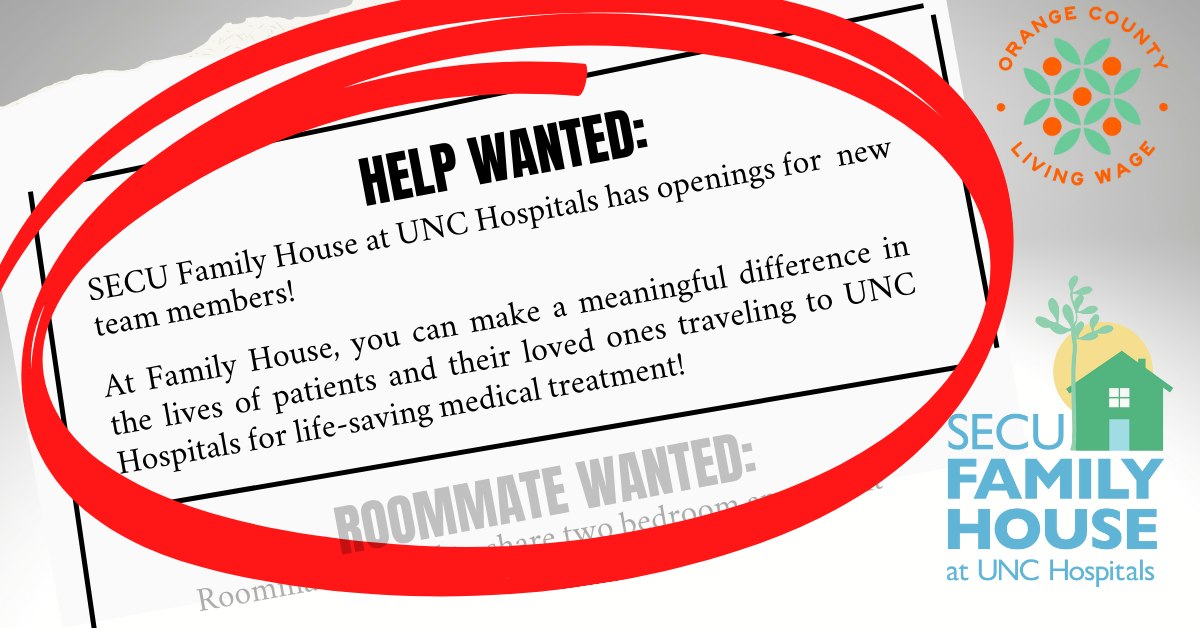 We are looking for new members to join our staff Family! Currently we have two openings! Weekend House Manager and Assistant Facilities Manager.
Weekend House Manager-Part-Time
This an important role at Family House, The House Manager interacts with staff, callers, visitors, and guests—whether caregivers or patients at UNC Hospitals. The ideal candidate must be a strong communicator, organized, and comfortable using a computer. We require a self-motivated individual who is committed to hospitality, prompt, professional and quality work, and is sensitive to patients and families dealing with medical crises.
Assistant Facilities Manager-Full Time
The Assistant Facilities Manager, with the Facilities Team, performs maintenance and repairs of physical structures of buildings and grounds, as well as performs preventative maintenance as directed by the Facilities Manager. The candidate must be dependable and responsive, with a professional demeanor, a keen attention to detail, and the ability to work effectively under deadlines. HVAC Certification is required.
We welcome those with a positive collaborative attitude who values teamwork and a commitment to the mission of SECU Family House at UNC Hospitals.
For more information on these positions, and to apply, click here: https://www.indeed.com/jobs?q=secu%20family%20house&l=Chapel%20Hill%2C%20NC&from=searchOnHP&vjk=5b3bfc3f9560f867