FM Charity Invitational Benefits Family House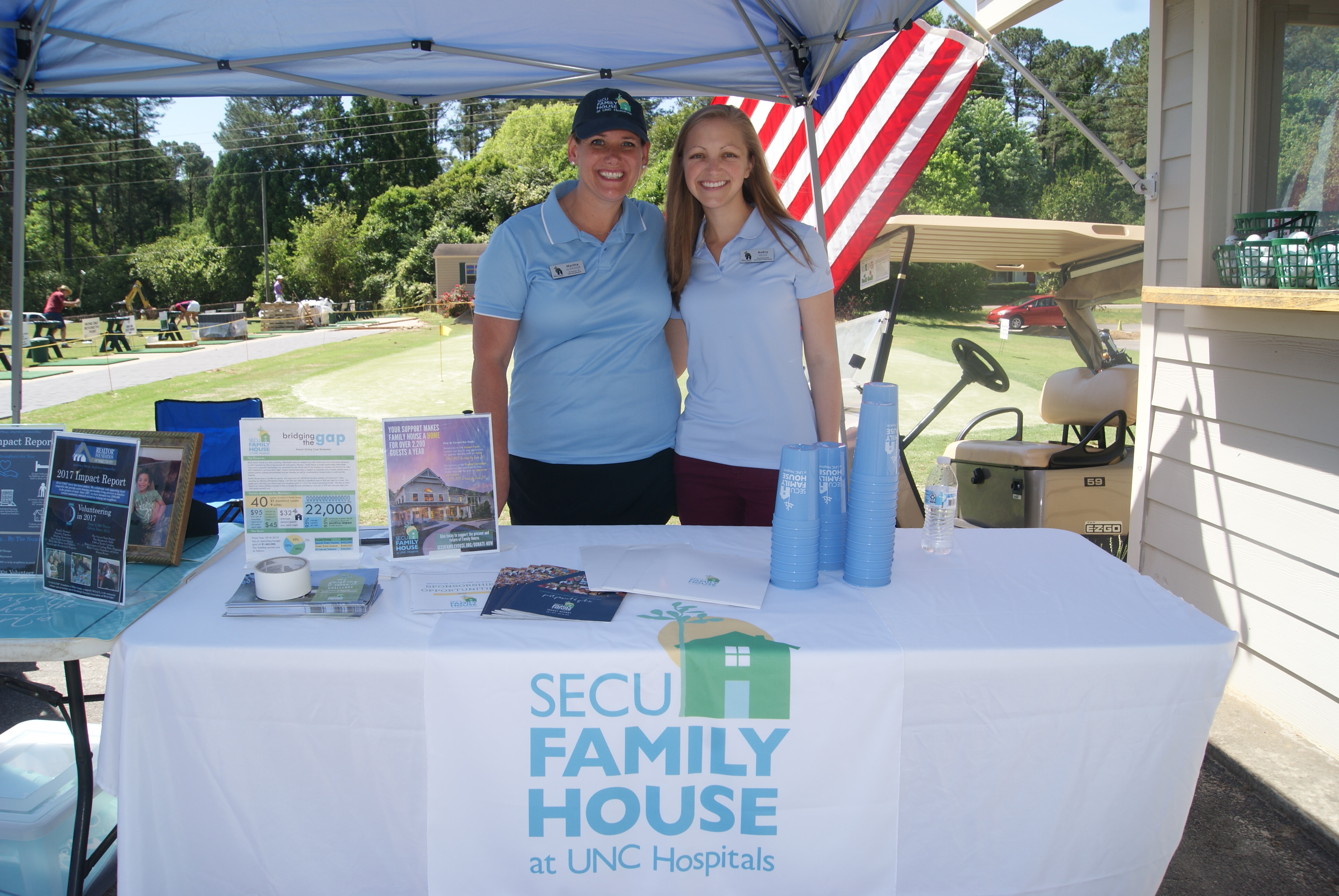 Volunteers help support Family House in more ways than we can count. When FM Lending Services, Guaranty Title, and Long & Foster Insurance were looking for local charities to benefit from their annual golf tournament, a few of our meal providers shared the story of Family House and encouraged our inclusion. Viki Pace-Smith, Gayle Claris, and John Delgado made a connection and we were honored to be one of the three charities chosen.
The 2019 FM Charity Invitational was held Monday, May 6 at Wildwood Green Golf Club in Raleigh. As one of three charities benefiting, we were honored to receive a check in the amount of $2,500. We were also able to attend the event and spread the message of what Family House does to more members of our local community. Many thanks to our meal providers for making this connection and for Deidre Haley from FM Lending Services/Prosperity Home Mortgage, LLC for organizing such a lovely event.