Gifts from the heart
Eight-year-old Larkin, from Jacksonville, North Carolina, recently decided that she wanted to do something special for our guests. With a little help from her mom, Susan, she put together a box full of holiday treat bags and then dropped them off with her family.
As we've gotten to know Larkin over the past few years, her thoughtfulness, kind heart, and can-do attitude always shine through. We appreciate such donations, especially from our wish list.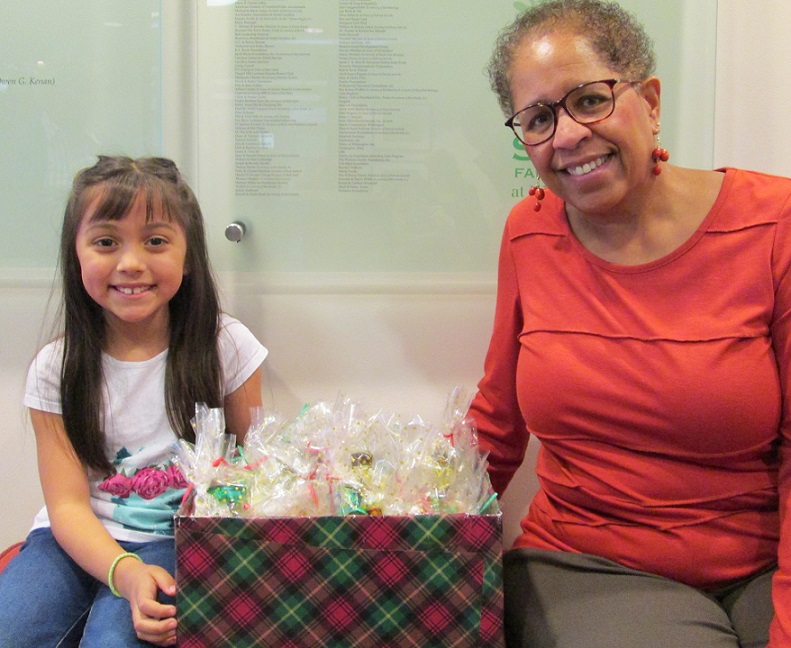 Director of House Operations Jan Ross accepted the treat bags with pleasure!