Guest Spotlight: A Positive Mindset
On a recent early morning, Family House guest Tamela Helms approached the Front Desk with a question. The answers she received then led to Tamela offering us an impromptu "interview," which often is the case with so many of our guests, who are more than willing to share what staying at Family House means to them.
Hailing from beautiful Oak Island, North Carolina, Tamela has been coming to Family House on and off since 2014 to receive treatments for nonalcoholic related cirrhosis of the liver. She's been on the liver transplant list for awhile now but thankfully has been able to maintain her own cleaning business in spite of enduring complications from the disease.
"I can't put into words what staying at Family House means to me," Tamela says. "When you're down, you all are here for me. It's home. You guys are family to me. The staff are unbelievably nice, especially Mr. Sherman. If you ever have to stay here, it's like staying with your family." When a guest tells us that, then we feel like we're fulfilling our mission of providing a "caring support network" for those who walk through our doors!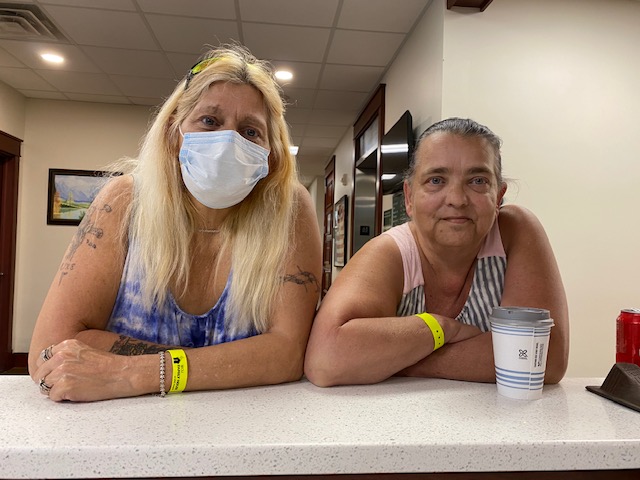 Pictured here: Tamela (left) and her sister Tonda Owens