Guest Spotlight: Brenda Canady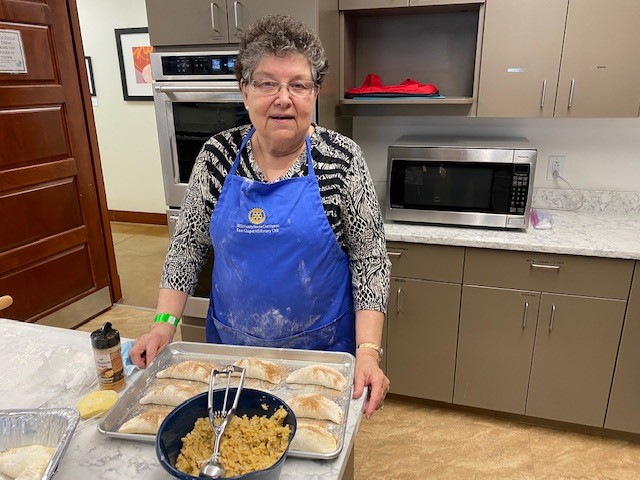 On a recent winter morning, we found Family House guest Brenda Canady cooking up a storm – something that became a familiar sight during her recent stay. Hailing from Macclesfield, North Carolina, a very small town in Edgecombe County, this retired home economics and nutrition teacher resorted to one of her favorite hobbies while caring for her daughter Christy who was recovering from esophageal surgery at UNC Hospitals.
During Brenda's nearly two-week stay, our guests and staff were treated to a multitude of desserts thanks to her culinary skills. These included homemade chocolate and peanut butter fudge, ladyfingers, the "world's best cookies," apple pies, and apple jacks. She tells us that she probably used over 300 lbs. of sugar last year and that she gladly gives most of her concoctions away. Many of us got to taste her creations, confirming the obvious: we wanted more.
While Brenda was staying here, her identical twin sister Linda and her husband Ronald were here to provide support as well. When asked what staying here meant to her, Brenda replied: "It's been wonderful. I can't praise it enough. It's one of the most wonderful places. This place has been unreal. I've made a lot of new friends."
We wish Brenda all the best and Christy a continued, good recovery!