Guest Spotlight: Brian & Lorien Borowski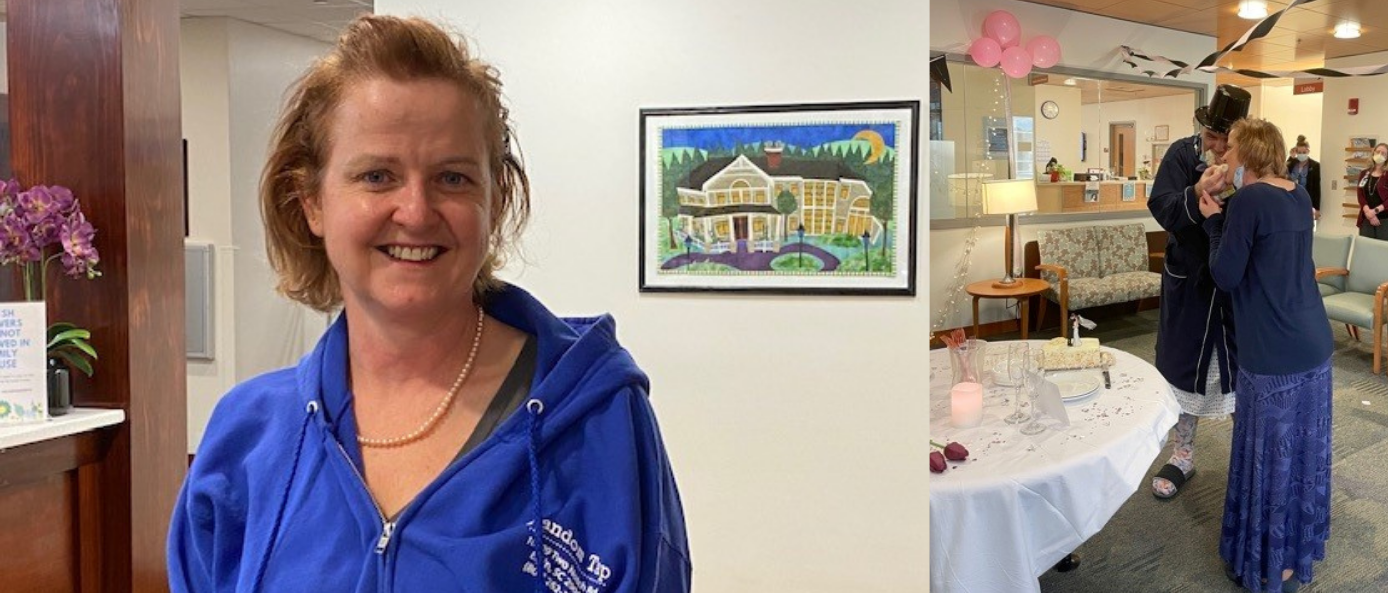 As it has been oftentimes shared, no two days are ever alike here at SECU Family House. While the day's routines are ever-evolving and the rooms quickly fill up, what remains a welcomed constant is the ebb and flow of guests who grace our hospitality house each day. We are so grateful that we can provide a warm home for our many guests – a home that is filled with the kindness of volunteers and staff, good food, lively entertainment, and always great conversations. We are a welcoming place that provides comfort, encouragement, and always a friend to lean on.
So, it was no different when we first met Lorien Borowski of Hope Mills, North Carolina. She recently stayed here while her now-husband, Brian, received in-patient chemotherapy treatment for acute promyelocytic leukemia (APL) – a cancer of the blood-forming tissue (bone marrow).
Each morning, Lorien left for UNC Hospitals before the sun rose so she could be with Brian, working remotely between treatments and doctors' visits as a Human Resources officer for Fort Bragg. Having served in Afghanistan and Iraq, the two decided on a whim that life was just plain too short, so this past March, they got married in the hospital chapel.
When asked what staying at Family House has meant to her, Lorien shared that "it's been a lifesaver and a sanity saver to know that I have the comforts of home at my disposal. It's been such a blessing to have a place like this to stay, to take a shower and get a good night's sleep."
The prognosis for APL is generally good relative to other leukemias, and we have every reason to believe that Lorien and Brian's lives are on the cusp of an exciting new chapter now that they are married. We wish them all the best!