Guest Spotlight: Caretakers Making a Difference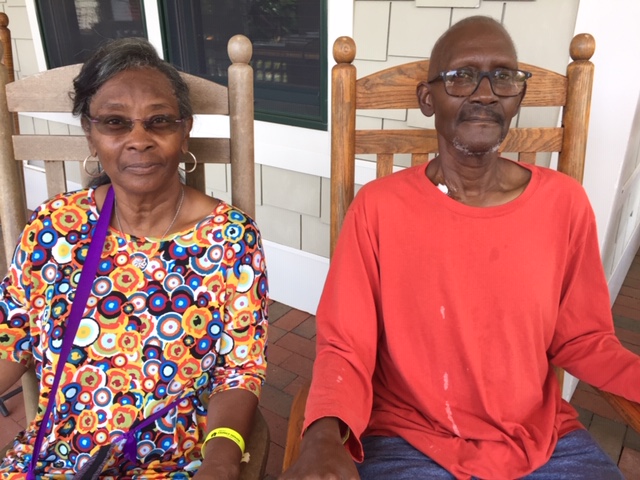 Phillip Perkins hails from the small town of Williamston, North Carolina in Martin County. Diagnosed with acute myeloid leukemia (AML) last fall, Phillip underwent a bone marrow transplant at UNC Hospitals here in Chapel Hill. Under the care of Dr. Marcie Riches, Clinical Associate Chief for the Division of Hematology and Oncology, the transplant was a resounding success.
Phillip stayed at Family House with his sister, Jennie Hedgepeth, for a few months while he went into the hospital several days a week for infusion treatments. As Phillip's caretaker, Jennie played a major role in his post-transplant treatment, making sure he missed no appointments, took his medications, ate each day, and changed his port regularly.
What stood out to us during Phillip and Jennie's stay were two things: the key role caretakers play in the healing process of a loved one, and how helping other strangers also helps the caretaker who's caring for a loved one. Time and time again we witnessed Jennie engaged with other guests, whether it was chatting with them in the kitchen or living room, assisting with evening meals, helping a guest with their luggage, or answering questions of a newly check-in guest. As Jennie told us, "sometimes we just sit out on the porch. People come and sit with us and tell us their problems. Some don't know the ropes so I just show them around."
Asked what staying at Family House has meant to them, Jennie shared, "Where I am I make it my home. Family House feels like home to me. You eat, you wash, you stay in a nice room where everything is provided for you." Phillip added, "You meet nice people here. Everyone has a situation."