Guest Spotlight: From A Guest's Perspective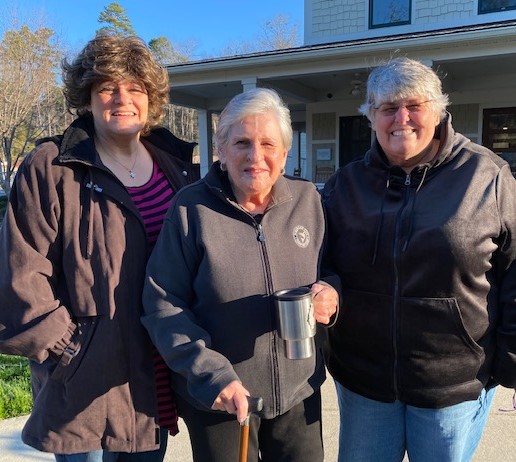 Before she headed out to pick up her beloved father, Robert Montgomery, from the hospital, Kim Condie shared these beautiful words about Family House: "My mother and I so appreciate this wonderful place. We love the home atmosphere and the friendliness of everyone here. This place is so welcoming."
Kim, currently living in Newport, North Carolina, continued: "We thoroughly enjoyed the living areas and especially the fireplace. The meals were a Godsend. It simplified our chaotic lives. We like how the kitchen is set-up so we can make our own breakfast and lunches, too."
"Other things we enjoyed were the music, therapy dogs and the quiet hours. We were touched by all the volunteers and the gift grab bags from the elementary school. Please let the wonderful volunteers know how much we appreciate them. Also, thank the cooks. They kept us well fed."
We're grateful for every guest and loving family member who calls Family House home. Stories like these are why we work so hard every day to carry out our mission. Thank you for sharing your story, Kim!
Pictured left to right: Pam Johns, her mother Carol Montgomery (wife of patient Robert Montgomery), and her sister Kim Condie