Guest Spotlight: A Story of Strength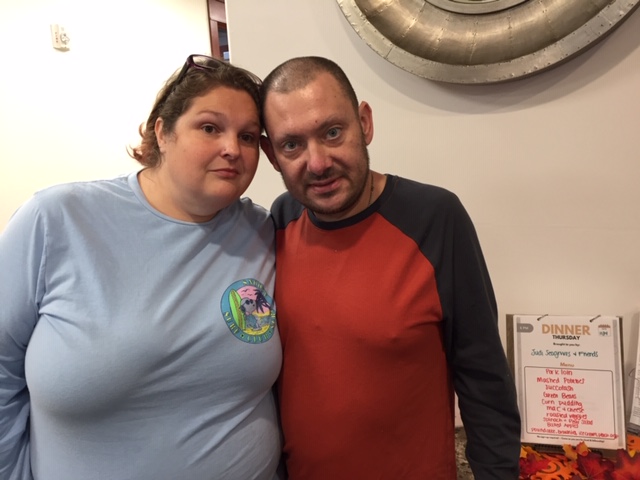 In the 12 years that we've served patients and caregivers, we've housed families from all 100 counties in North Carolina, 44 states, and 7 foreign countries. While the need for affordable housing remains high, families come to UNC Hospitals because the level of medical care there is second to none. UNC Lineberger Comprehensive Cancer Center alone has been given the highest rating of "exceptional" by the National Cancer Institute.
So it was not surprising that one of our recent guests arrived at our doorsteps from Havelock, North Carolina in Craven County. Diagnosed with Stage 3 pancreatic cancer at 38 years young, Jimmy West was referred to UNC Hospitals when treatment at the Raab Clinic in Morehead City was not successful.
While staying at Family House, Jimmy's support here included his long-time love, Misty, and their young daughter, Sidney. For several weeks he and his family rode the hospital van to and from UNC Hospitals for chemotherapy and radiation treatments. When that was over, he underwent surgery to remove the shrinking, cancerous tumor in his pancreas.
Misty shares that staying at Family House has been a "blessing to us" because it "takes the worry off your shoulder." Jimmy concurs, telling us that "it takes a lot of pressure off us knowing that we have you all. Everyone is so caring and kind to us here."
Jimmy and Misty felt strongly about sharing their story with us. Theirs is a story that shares a common bond with so many of our guests: individuals coming together to receive exceptional medical care while staying in a loving and caring "home away from home." We wish Jimmy well and thank him, Misty, and all our guests for always being so willing to share their stories with us under the most unimaginable circumstances.