Guest Spotlight: Laura Clontz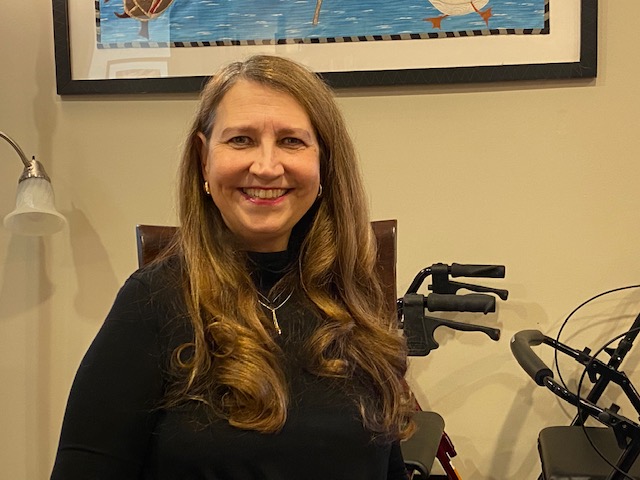 Family House guest Laura Clontz knows a lot about caring for a loved one. In 2009, her husband died after a courageous battle with kidney cancer. Now, 13 years later, she finds herself in similar circumstances as she cares for her son Luke who is battling liver disease.
When she's not at her son's side at UNC Hospitals, Laura can usually be found in the hearth room or in a rocking chair on the front porch writing in her journal, reading the Daily Tar Heel, meditating or speaking with newfound friends. Hailing from Morganton, North Carolina, she's been staying at Family House since early December 2021.
She's had a lot of time for reflection and gratitude, thanks in part to her strong faith and the support she receives from her church family. Laura shares that she is very grateful that Luke is getting the best possible medical care and that she can stay in a warm and safe environment, surrounded by a whole lot of people who deeply care about her and Luke's progress as he recovers from a liver transplant and chronic depression.
When asked what staying at Family House means to her, Laura tells us, "It's been a privilege to meet other families and to hear their stories. Sometimes it makes your story pale in comparison to what they are going through. I walk the halls here, knowing someone cared enough to sponsor a room and to help someone in need. Family House has shown me what love is all about."
Having recently been discharged from UNC Hospitals, Luke is now undergoing out-patient care and will likely be here for another month or so. We wish him a full and speedy recovery as he maneuvers the next chapter in his young life. We also look forward to our next visit with Laura when she and Luke return for a follow-up visit – devoted and loving mom for Luke and now friend for life for us. Godspeed to them both.