Guest Spotlight: Meet Deborah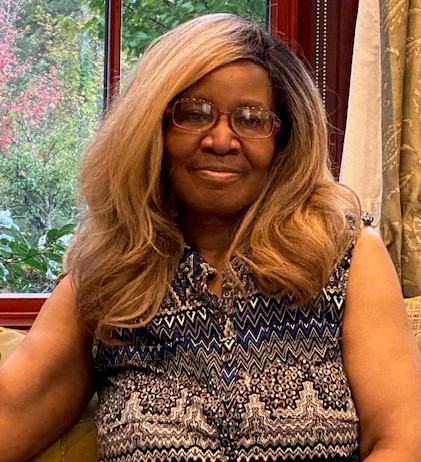 Family House Guest Deborah battles chronic severe rheumatoid arthritis, an autoimmune disorder that affects the lining of joints. For the past fifteen years, she's been making an eight-hour train ride from her home in Cockeysville, Maryland, to receive treatment under the care of Dr. Alfredo Rivadeneira, Director of the Rheumatology Clinic at UNC Health here in Chapel Hill, NC.

Before Family House opened our doors in March 2008, Deborah had been sleeping in the hospital cafeteria while in town for medical treatment. Needless to say, she was thrilled when a nurse made the initial referral for her to stay here as a guest. Deborah shared with us vivid memories of her first stay here. Jan Ross, Family House Director of House Operations, gave her a care package in a pink cloth bag - a bag that she still uses, twelve years later.

Since her initial overnight visit, Deborah now returns to Chapel Hill twice a year for her rheumatology appointments. Asked what staying at Family House means to her, she shared, "If I didn't stay here, I wouldn't know where to stay. Everyone is so friendly and nice." She goes on to tell us that she enjoys meeting so many people and having interesting conversations. Inevitably, she meets someone from Maryland, which tickles her to no end.

We wish Deborah all the very best and look forward to her next visit with us.