Guest Spotlight: An Eight-Week Stay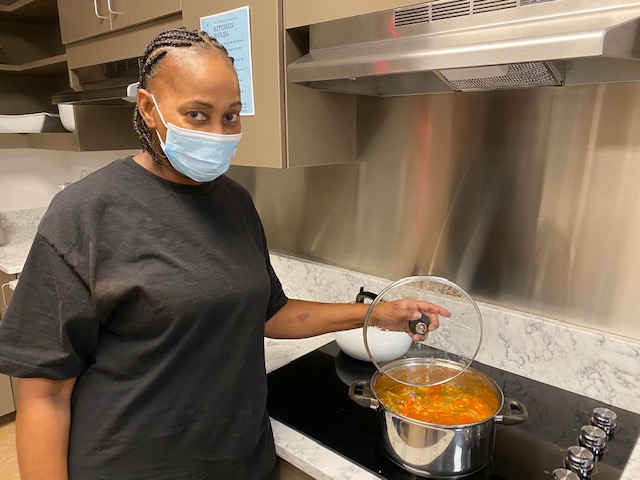 It remains the best part of our days here at SECU Family House when we have the opportunity to really get to know our guests. Such is the case with recent guest Deborah Knight. Hailing from Jackson, North Carolina in Northampton County, Deborah saw her regular doctor last fall because she was feeling pretty lousy. Initially diagnosed with a bad ear infection and sore throat, her symptoms persisted so she was referred to the Otolaryngology-Head and Neck Surgery Department at UNC Health for further tests.
Under the expert care of Doctors Catherine Lumley, Bhisbam Chera, and Samip Patel, Deborah was diagnosed with throat cancer. For eight weeks she stayed at Family House, going to and from UNC Health for early morning chemotherapy and radiation treatments.She rarely left Family House or returned without giving us one of her warm greetings.
One of the things that struck us about Deborah was that given how sick she was, she was always so empathetic and wanting to help out where she could. To that end, on numerous occasions you would find her in the kitchen cooking large pots of soup for the staff and guests. Her food not only warmed our tummies but also our hearts.
When asked what staying at Family House means to her, Deborah shares that staying here took a "huge weight off her shoulders. Because of you guys, I can smile every day and say I got this."