Guest Spotlight: The Allreds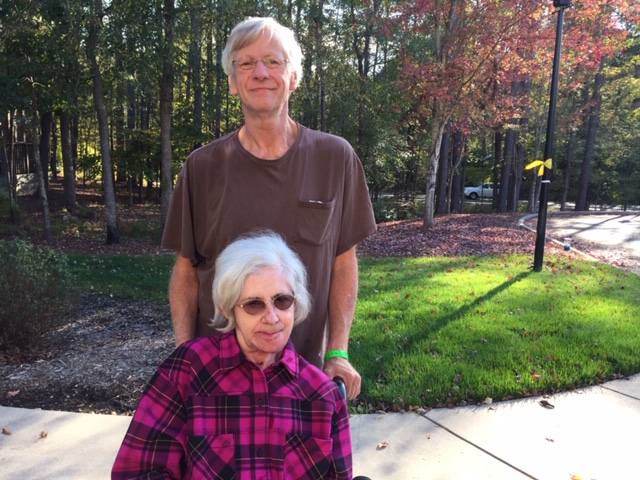 It was summer 2019. Deb Allred, a retired textile worker, visited an oral surgeon in her hometown of Rockingham, North Carolina because some teeth were falling out. After a biopsy revealed advanced mouth cancer, Deb was referred to UNC Hospitals where she had surgery to remove the tumor and cancerous lymph nodes. The five-year survival rate for Deb's type of mouth cancer is 65%.
Deb and her husband, Don, stayed at Family House for several weeks after her surgery while she received radiation treatments. Because she also has multiple system atrophy (MSA), a progressive neurodegenerative disease that affects movement, breathing, and the renal system, Don has stayed at her side to assist with getting her to/from appointments and activities of daily living.
Deb shares with us that staying at Family House has "made my life much simpler. We wouldn't have been able to drive back and forth for the treatments had it not been for you." As Deb's primary caretaker, Don is grateful for the regular fellowship with the other guests. "The guests and I enjoy helping each other out," he says. "We pray together. We get encouragement from each other. No one is ever alone here."
After Deb completed a successful round of treatments, she and Don have since stayed at our hospitality house for follow-up appointments. Because they're now part of our growing family, we look forward to their visits and the opportunity to catch up with one another.